Ultrasound
Gain the accessibility and clinical confidence you need to make informed decisions at the point-of-care.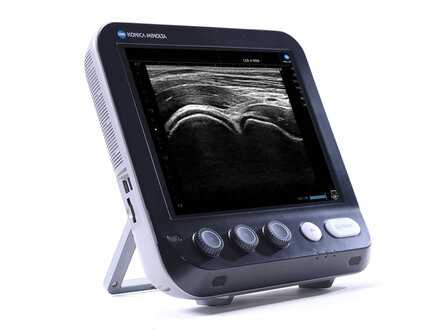 Our point-of-care ultrasound imaging solutions help clinicians deliver focused and efficient patient care, leading to Better Decisions, Sooner. Feel more confident with superior image quality for accurate diagnosis and more precise interventions at the bedside. With advanced ultrasound technology, an industry-leading five-year warranty and 24/7 technical and clinical assistance, our ultrasound systems build economic value. You'll enjoy a low total cost of ownership, with improved workflow and increased customer satisfaction.
Point-of-Care Ultrasound Systems
Do More with Ultrasound
Increased diagnostic confidence earlier in the care path has real clinical and economic value, supporting your practice initiatives toward better clinical outcomes and improved patient satisfaction. Konica Minolta ultrasound systems provide the power, clarity, functionality and ease of use to make diagnoses that you simply couldn't before and provide treatment more confidently at the point-of-care.
Superior imaging with unique transducer technology, enhances clinical confidence.
The L18-4 linear and the HL18-4 hockey stick transducers, compatible with our family of systems, are broad frequency probes that offer both high sensitivity and deep penetration for scanning superficial and deep joint structures.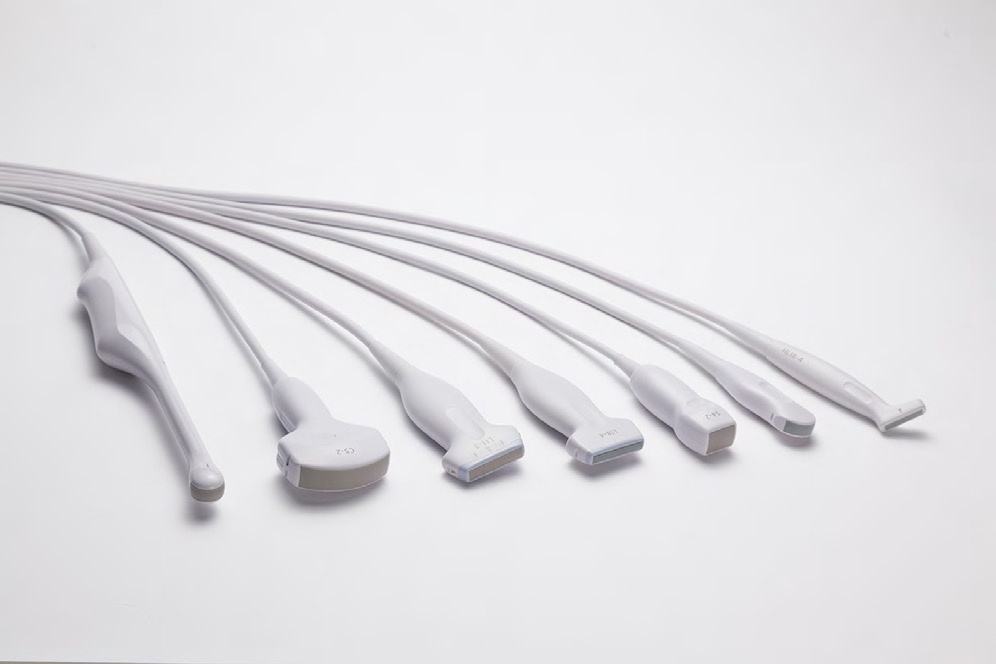 Ultrasound Imaging Software
Advanced ultrasound software provides AI for increased diagnostic capabilities, features to increase workflow efficiency and automate workflows, reporting and archival systems, and patient record management to meet the demands of various clinical applications.
UGPro Solutions
Ultrasound-Guided Procedures
The UGPro® Solutions platform is a focused, comprehensive approach, bringing together the latest minimally invasive procedural technologies, the ultrasound equipment to optimize those procedures with keen visual guidance and streamlined workflow, and the education you need to achieve proficiency. Learn more about Konica Minolta's UGP partners.
BLUEribbon Certified Pre-Owned Equipment
BLUEribbon ultrasound systems provide the clinical confidence you need to make informed decisions at the point of care. Our high-quality systems provide the same superior image quality, portability, and reliability as new - all at an affordable cost. Each system goes through an extensive process to ensure top-tier Konica Minolta ultrasound equipment.