AeroDR LT
You need a digital radiography detector that's dependable. Look no further. Maximize patient outcomes and increase your productivity – plus return on investment – with the highly reliable AeroDR® LT. Designed for General Radiology, this 14″x17″ LT detector combined with CS-7 Software delivers the maximum potential for you to increase image quality through a robust enterprise caliber user interface.
Versatile, so works with your setting
Diagnose with confidence
Simple to use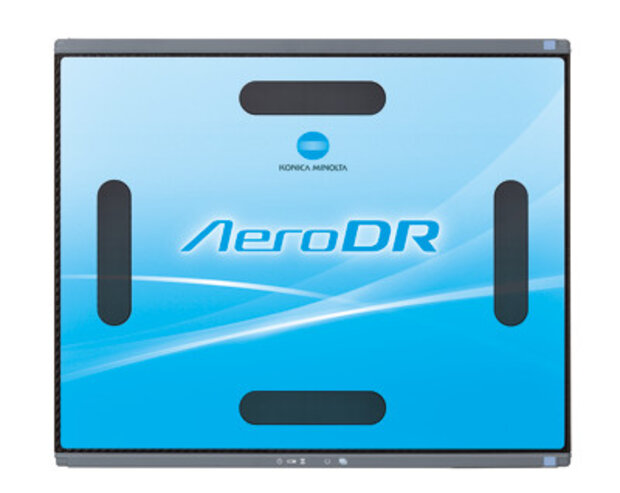 Made to be moved
Extremely busy working environment? Not a problem, the AeroDR LT has been designed to withstand the rigors of high-volume clinics and hospitals. Plus, it's ideal for most general radiography applications. It's a wireless, user-friendly solution that enables you to enjoy a smooth transition to DR.
Gives you confidence
Make more decisive diagnoses, with exceptional image quality enabled by a combination of high detective quantum efficiency (DQE), advanced image processing software and improved dose efficiency. You'll be able to share more immediate results with patients, with its industry-leading processing time.
Easy-to-use
Work more efficiently and spend more time with patients, with the highly intuitive AeroDR user interface, which keeps technology out of the way. AeroDR easily integrates into your new and existing X-ray equipment, including multidetector rooms and portables. Optional wired connection and roaming capabilities allow you to share panels between devices, maximizing installation flexibility and system utility.
Value for money
You'll increase uptime with one of the most durable panels on the market. Simple workflows help you see more patients in less time, so you recover costs quickly. Plus, our signature excellence in service helps keep your equipment operating optimally – and your cost of ownership low.
Get in touch about AeroDR LT