Blue Moon for AeroDR
Blue Moon for AeroDR® offers the highest level of onsite support, remote assistance, and technical applications training. With features ranging from same or next day DR detector replacement to easy-to-use analytic dashboards, you can eliminate financial risk and expand productivity through the entire lifecycle of your DR system.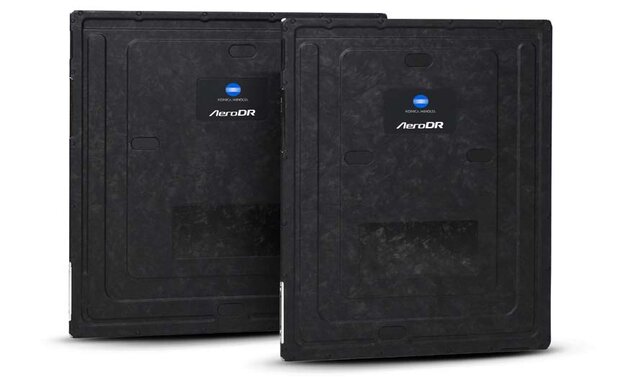 The Blue Moon for AeroDR menu includes four value-rich plans to satisfy your main concerns and needs
Blue Moon Protect – a new entry-level program focusing on panel protection. Ancillary parts and remote technical support are also included. Reduce risk for the most valuable component of your system.
Blue Moon Select – the best-known plan provides comprehensive coverage and value-adds that include software upgrades, panel protection, and AeroRemote Insights analytic dashboards.
Blue Moon Prime – the newest value-packed plan that delivers everything that Select includes plus a First Drop Forgiveness benefit to eliminate the expense of the first copay and Annual Remote Applications Training to keep staff sharp and up-to-speed on all the latest features and best practices.
Blue Moon Elite – the premiere plan to cover any situation. Includes all the features of Prime plus adds a Disaster Response benefit and on-site applications training.
Each plan is available in a Biomed version for facilities that invest in training its own support staff.
Blue Moon for AeroDR®

               Lifecycle Elements

Blue Moon Elite

Blue Moon Prime

Blue Moon Select

Blue Moon Protect

·         First Drop Forgiveness - Copay waived once per 3 year term (required 3-yr agreement)

✓

✓

 

 

·         Disaster Response Program - complete loaner system

✓

 

 

 

o   To help sites recover from fire, flood, or a quarantine event

 

 

 

 

·        One day on-site applications training per year

✓

 

 

 

·         Annual Remote Applications Training

✓

✓

 

 

·         Panel Protection – covers accidental damage

✓

✓

✓

✓

o   $5,000 CoPay per incident - unlimited incidents

·         AeroRemote® Insights - drop alerts and analytical dashboards

✓

✓

✓

No

·         Software Upgrades (at time of PM)

✓

✓

✓

No

·         Remote Technical Assistance - phone, remote access, includes network
         and config changes, Windows updates (as available)

✓

✓

✓

✓

·         On-Site Labor (provided by dealer, KMHA, or biomed - depending on how purchased)

✓

✓

✓

No

·         Preventive Maintenance, Software Updates (provided by dealer, KMHA, or
             biomed - depending on how purchased)

✓

✓

✓

No

·         Parts Coverage

✓

✓

✓

✓

Minimum Term

3-Yr

3-Yr

3-Yr

3-Yr

Special point-of-sale option available

Yes

Yes

Yes

Yes
Key benefits of Blue Moon plans can include
First Drop Forgiveness
Available only with Blue Moon Prime or Elite, the copay for the panel replacement claim is waived for the first event in the three year or greater term of the contract. This helps eliminate an almost certain but generally unplanned cost from accidental panel drops. Requires a minimum term of three years to qualify for the one-time benefit.
AeroRemote Insights – Remote Monitoring Services with Productivity Dashboards
Active monitoring, live notification, and usage analytics. Online dashboards include the following details: reject/repeat analysis, exposure level statistics, panel drop counts (not available on all models), component health indicators, OS notifications, exam counts1.
DR Panel Protection – immediate replacement
Whether used in an enclosure or not, the DR panel is covered.  Should the DR panel stop working with normal use or due to an accidental drop or bump, it will be repaired or replaced – a replacement panel will be delivered immediately with available next day service.  With accidental drops or bumps, a co-pay of up to $5,000 applies. Minimize downtime with the hassle-free replacement process. Panel damage due to liquid invasion is also covered2.
Annual Remote Applications Training
Customers can schedule remote applications training for informative sessions customized to specific needs. Whether to help new technologists learn the software or provide advanced review to a super-user, a remote training session can provide great productivity benefit to users of all levels. Two remote sessions per year allowed. Typical session is two hours long. Available only with Blue Moon Prime or Elite.
Notes:
 Requires on-demand remote connectivity to take advantage of AeroRemote alerts and reporting features, where available. Requires CS-7 software version 1.35 or higher or Ultra software version 4.3.2 or higher.
 User negligence and intentional abuse negates coverage. Liquid invasion is covered when proper care and maintenance of the detector is evident.
Get in touch about Blue Moon for AeroDR