Universal DR
Digital radiography, simplified for you. Universal DR is the fastest and most sensible solution for direct digital radiography from Konica Minolta. It's a wireless Digital radiography solution that offers you exceptional image quality and the right mix of advanced image processing features and simplified software for all general radiography applications. Offered in 14" x 17" and 17″ x 17″ versions to fit your needs, it's ideal for use in both new systems and retrofit rooms.
Saves time for you and your patient
Supports pediatric imaging software package
Provides you with useful software features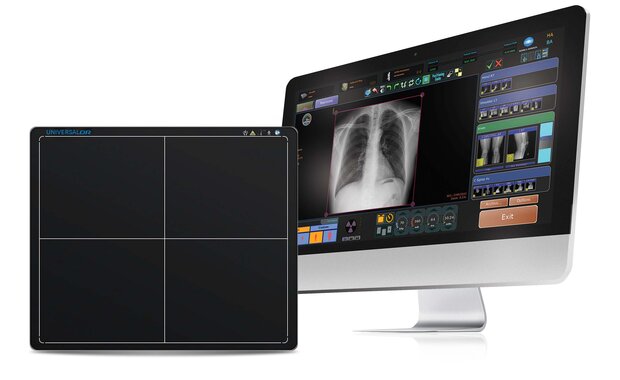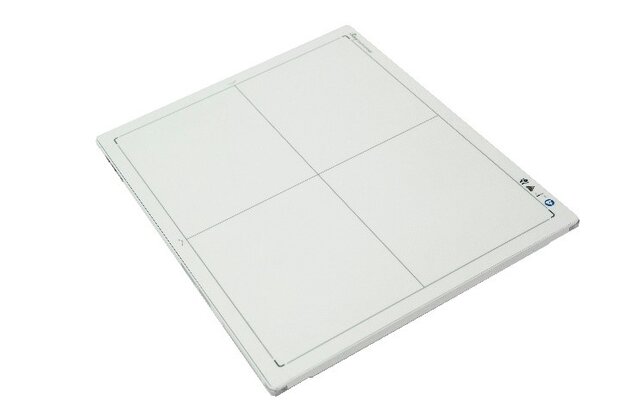 Saves time
Improve overall imaging workflow and save time for you and your patient with ULTRA Acquire Software's thoughtful workflow design, which allows for the management of exams on just one screen. You're able to navigate between multiple studies on a single screen, saving time and facilitating workflow efficiency.
Supports you with pediatric imaging
Good news. The ULTRA Acquire Software supports the pediatric imaging software package. The functionality facilitates dose awareness to assist you in pediatric exams. The intuitive design provides a means for you to input the date of birth on the worklist, translating it to automatic procedure and technique changes within the acquisition screen.
Discover useful software features
You'll benefit from a variety of software features that have been designed to make your life easier.
Get in touch about Universal DR