SNV – Simple Needle Visualization
Improve your needle visibility, especially in steep angle approaches, with Konica Minolta's SNV® software. Incorporating an advanced algorithm that utilizes both the in-plane and out-of-plane methods, the SNV feature increases your accuracy in needle placement, making it the ideal solution for guided injections. SNV is not a stand-alone product and requires either an SONIMAGE® HS1, SONIMAGE® HS2 or an SONIMAGE® MX1 Ultrasound System.
Enhanced needle visibility, even out-of-plane
No special needle required
Increases needle placement accuracy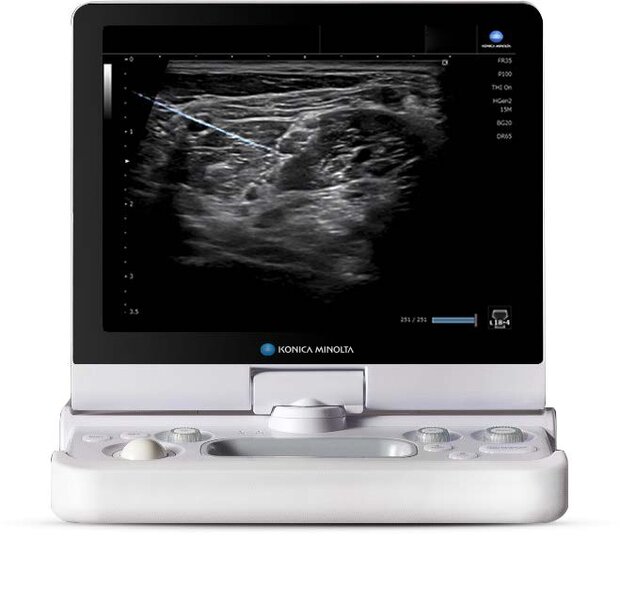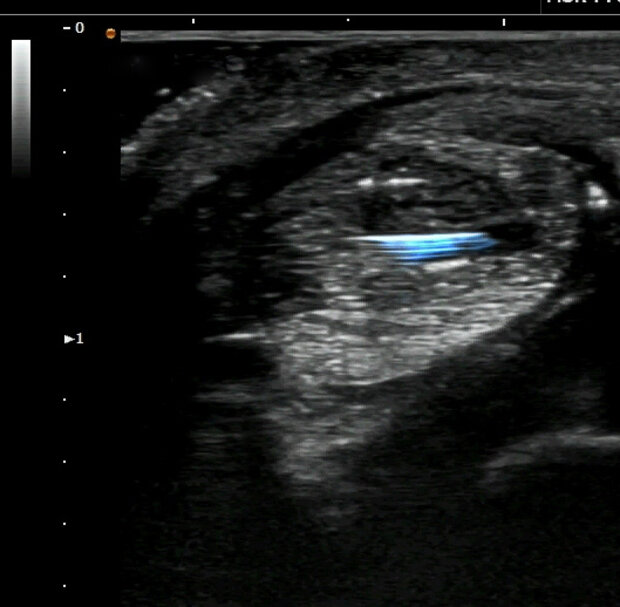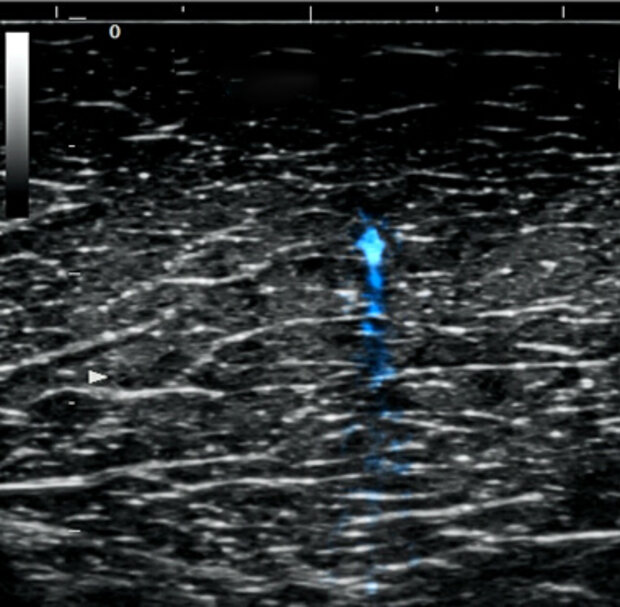 Greater needle visibility
Needle visualization is essential for accurate and successful ultrasound-guided procedures. From regional anesthesia to biologic injections, ultrasound not only images the anatomical structures but also highlights the advancing needle. Simple Needle Visualization (SNV®) software, available with the SONIMAGE® HS2, SONIMAGE® MX1 and SONIMAGE® HS1 Ultrasound Systems, provides greater needle visibility of both the tip and shaft for confident needle placement.
Enhanced needle guidance for interventional procedures:
Adjust the sensitivity of the needle visualization depending on the type of tissue
Program prompts help determine the proper level of adjustment
Auto setting takes the guesswork out of where to steer the ultrasound beam, or work manually by choosing the direction for beam placement
Can be used with both linear and curved transducers
Improve injection accuracy by visualizing injectate
Get in touch about SNV – Simple Needle Visualization