SIGMA II CS-7s CR System
Experience enterprise level capabilities and an easy upgrade path from CR to DR with the SIGMA II CS-7s CR system. The simple, low-cost solution provides fast patient imaging to help you improve workflow, with unparalleled reliability and high capacity to help you maximize patient outcomes, productivity and return on investment. It fulfils the digital CR radiography needs for every mid to low volume facility – from community hospitals to private practices.
User friendly

Your data is secure

Preserve your imaging investment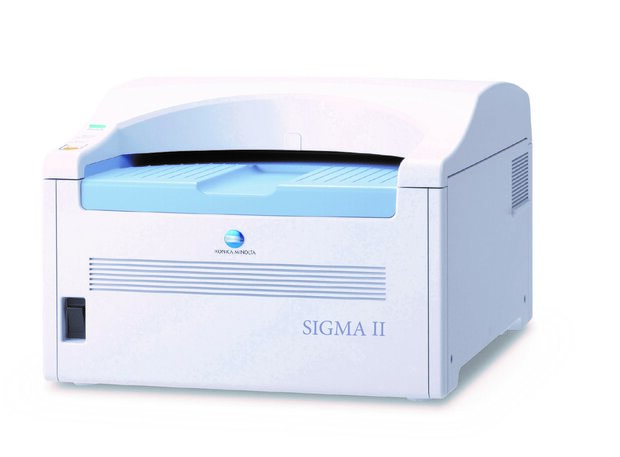 Simple and easy to use
Simplify your imaging process with the SIGMA II CS-7s CR's intuitive user interface and menu-driven platform that improve workflow. Modality worklist functionality and customized exam tags allow you to make finer adjustments.
Data security for peace of mind
Your data is secure with a Windows 10 platform. Software upgrade paths along with system enhancements provide the flexibility you need in today's changing healthcare environment.
Preserve your imaging investment
Get the performance you need today with investment protection for tomorrow's imaging needs. Easily upgrade to DR – with the CS-7s control station there's no need to replace software.
Experience superb image quality
Attain superb image quality with Konica Minolta's unique Hybrid Premium Imaging Processing Algorithm. Increase staff productivity and enhance patient comfort with fast image processing of up to 60 images per hour. Standard features such as modality worklist, multi-patient/trauma software, and web-link capabilities all help improve your workflow.
Gives you complete flexibility
The SIGMA II CS-7s CR system includes the REGIUS SIGMA II reader, the CS-7s Control Station and two 14" x 17" plates. Whether you stay with CR or move to DR in the future, Konica Minolta's CS-7s Control Station platform provides complete flexibility, so you can make that choice when you're ready.
Get in touch about SIGMA II CS-7s CR System