DRYPRO Sigma ll
High image quality in a compact laser printer with a flexible capacity of two interchangeable film trays for a medium-high printing volume.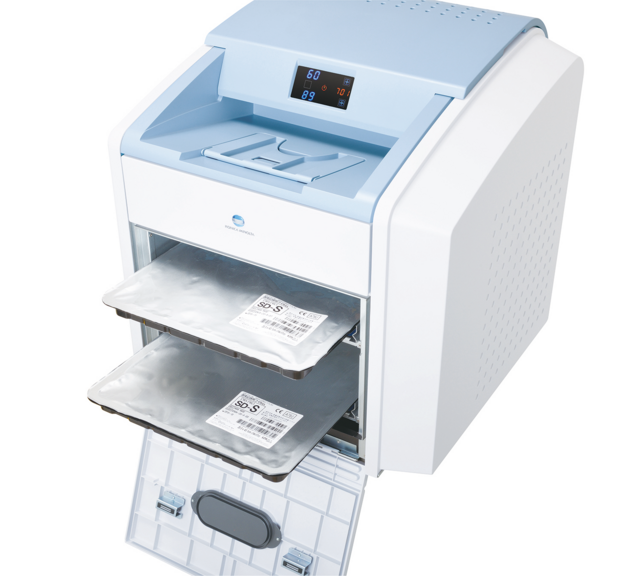 Optimal diagnostic images
With DRYPRO Sigma II, create images with unrivaled clarity and sharpness. Konica Minolta brings to you the latest precision optics which produce a 50 μm pixel pitch, for general radiography and mammography needs. Powerful image-processing algorithms are used to simultaneously optimize image smoothness and text sharpness. Diagnostic clarity is preserved and patient data is always legible, regardless of the print size.
DRYPRO Sigma II is a desktop 2-ch dry imager. It features a compact footprint as small as 65 x 63 cm2 and is designed to integrate into various hospital and clinic environments.
Flexibility in a film daylight settings
SD-S Film is available in 4 sizes and two film trays. The two film trays can be used simultaneously making the system highly versatile. The system also calibrates whenever a tray of film with a new lot-number is loaded.
Network functions designed for open and flexible environments
DRYPRO Sigma II is a networked imager capable of connecting directly to DICOM print compliant devices. In addition to DICOM basic grayscale print functions, DRYPRO Sigma II supports Presentation LUT, which enables printed film to more accurately match diagnostic monitors.
Get in touch about DRYPRO Sigma ll