DRYPRO Sigma
The compact, power and affordable DRYPRO® SIGMA is the ideal solution for facilities seeking economic value and clinical confidence in film-based conventional imaging.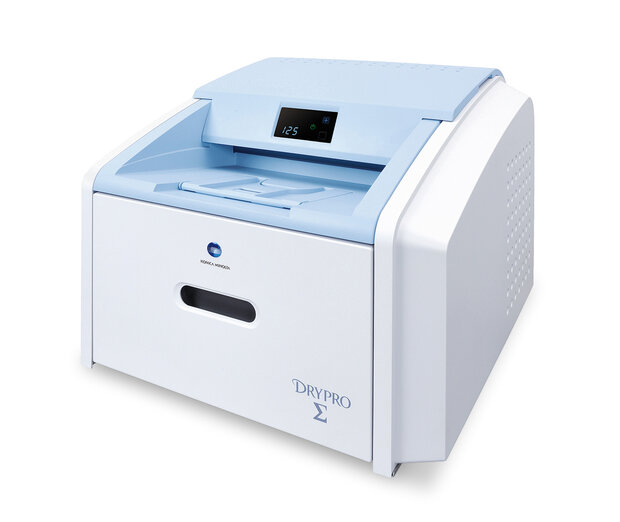 DRYPRO SIGMA makes digital imaging easy and efficient when combined with the REGIUS® SIGMA and ImagePilot® CR Reader. One package is all it takes to achieve efficient and cost effective workflow solutions in a simple digital imaging package.
DryPro Sigma uses DryPro SD-S film (available: 14×17, 10×12 and 8×10 only).
Get in touch about DRYPRO Sigma