Exa PACS
The Exa® Platform provides the infrastructure for managing data across the imaging workflow
Integrated RIS/PACS/Billing platform

Diagnostic Zero Footprint (ZFP) viewer with Server-Side Rendering

Real-time performance dashboard for maximum efficiency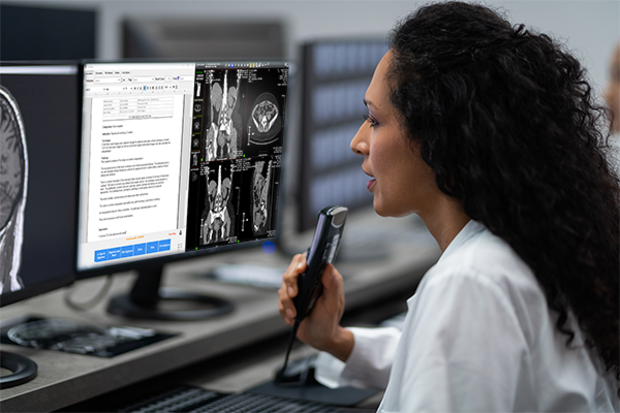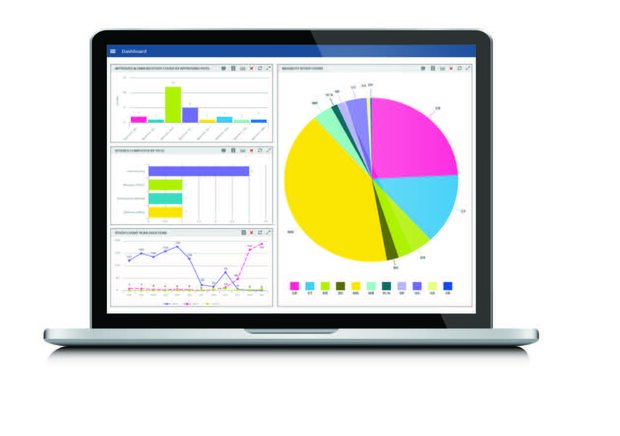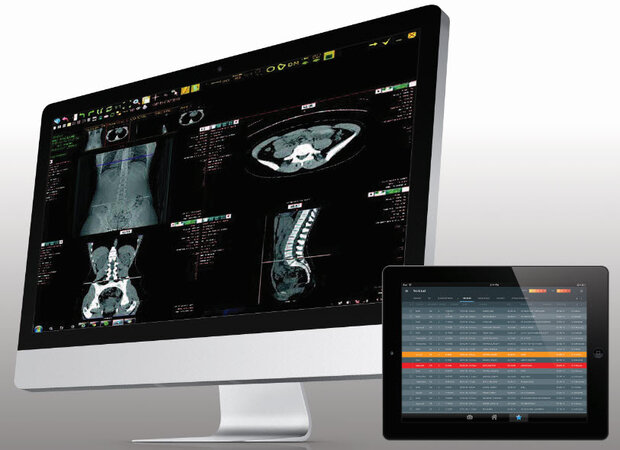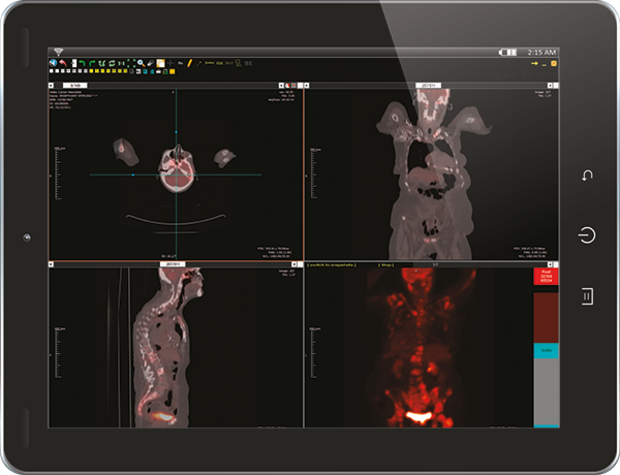 Like the rest of the Exa Platform, Exa PACS features Diagnostic Zero Footprint and Server Side Rendering technology. So managing images is fast, secure, and accessible from any PC including tablets and smartphones.
With Server-Side Rendering (SSR) the server is doing all the work and not the individual workstations. A huge advantage of SSR is that there is no prefetching necessary. This is particularly important and impactful for radiologists needing access to large priors. With Exa, the priors are immediately available.
Diagnostic Zero Footprint (ZFP) viewing is a truly web-based design allowing you to access the PACS from any computer with full toolsets. So you can sign in from any web-enabled device, on any operating system, using any web-browser. There are no downloads or plug-ins.
Exa's Specialty Viewer offers the ability to view any modality, from any location, so dedicated modality workstations are no longer necessary. The viewer can handle PET, DBT, and Surgical Videos, among others.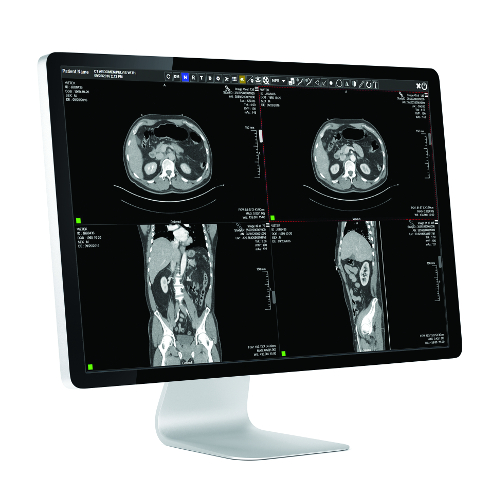 The Performance Dashboard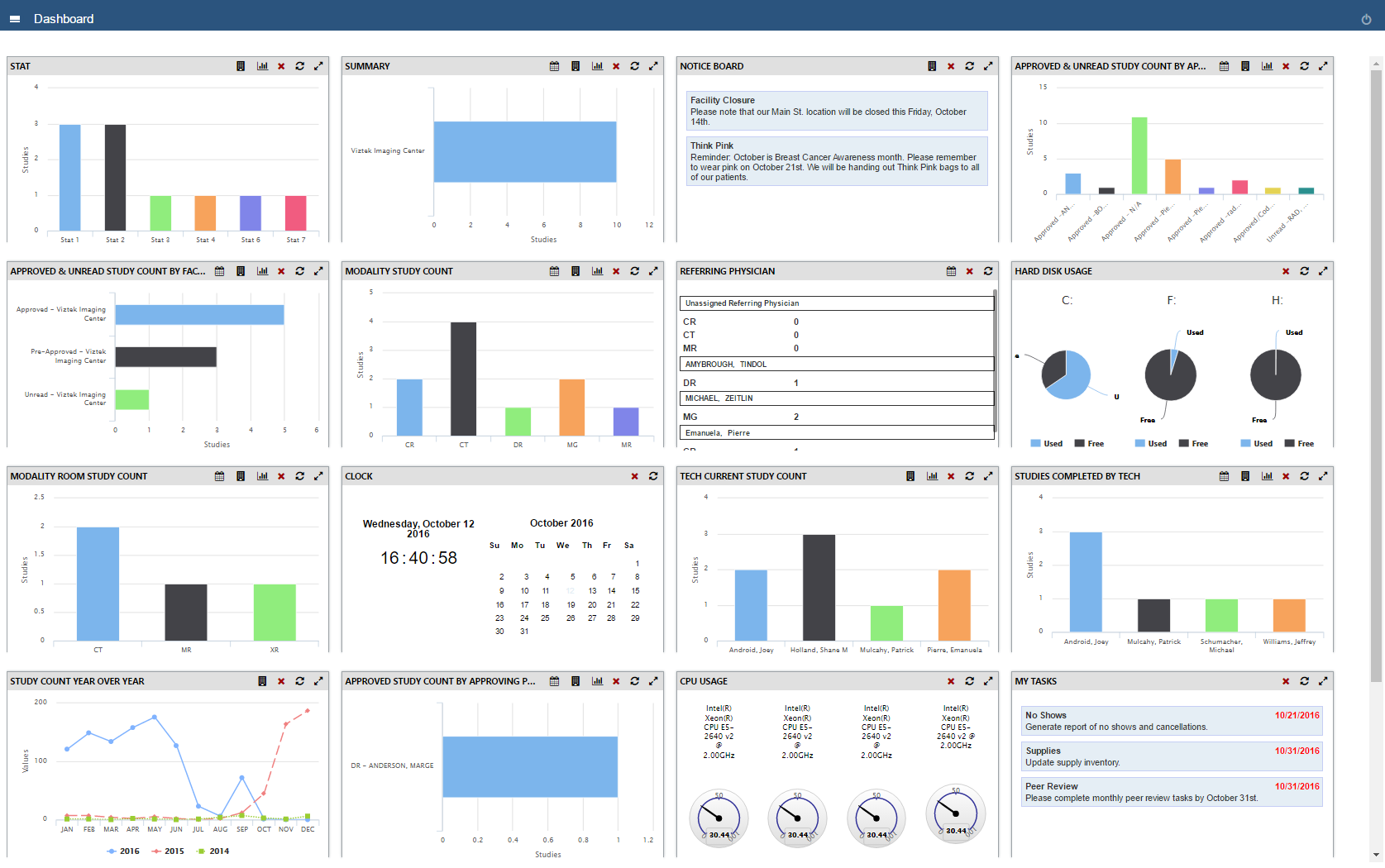 Konica Minolta's Exa PACS has a highly configurable Performance Dashboard, giving each user the ability to maximize efficiency. Track information such as daily exam volume, radiologist performance, and which referring physicians are ordering the most profitable exams. Dashboard charts are customizable to show real-time data and overall performance summaries.
Enjoy fully web-based report management from anywhere, including tablets and smartphones. Along with report dictation and transcription, this includes approvals, online publication and auto faxing to clinics anywhere.
Exa's smart worklist is highly customizable by user in appearance as well as custom filters by any number of criteria, including image type.
Integrated Reporting Module
An integrated dictation, transcription and reports module provides complete workflow cycle support from a single user interface. Templates are provided to customize reports with display of logos, tables, study and patient information.
Unlock the full potential of speech recognition for radiology reporting.
With Konica Minolta's Exa® Voice, you can streamline operations and enhance clinical productivity to positively impact patient care. Powered by nVoq, Exa Voice is a cloud-based, voice-enabled reporting solution fully integrated into the Exa Platform so it fits into your existing workflow. By leveraging nVoq's world class speech recognition experience and capability for Exa Voice, Exa Platform users have access to a fast, highly accurate, speech recognition solution that does not require software downloads, local installation or system training. So that means new users can be up and running in seconds, streamlining the implementation and simplifying system updates for the IT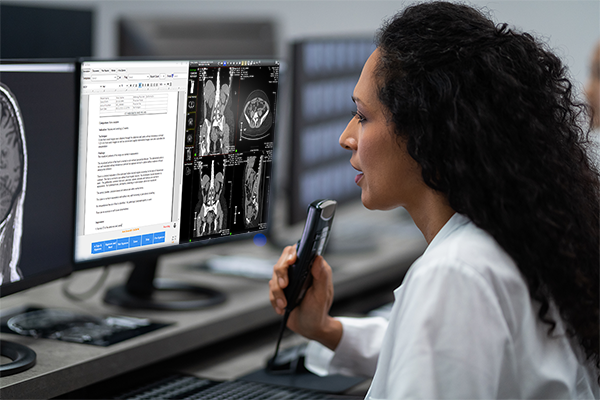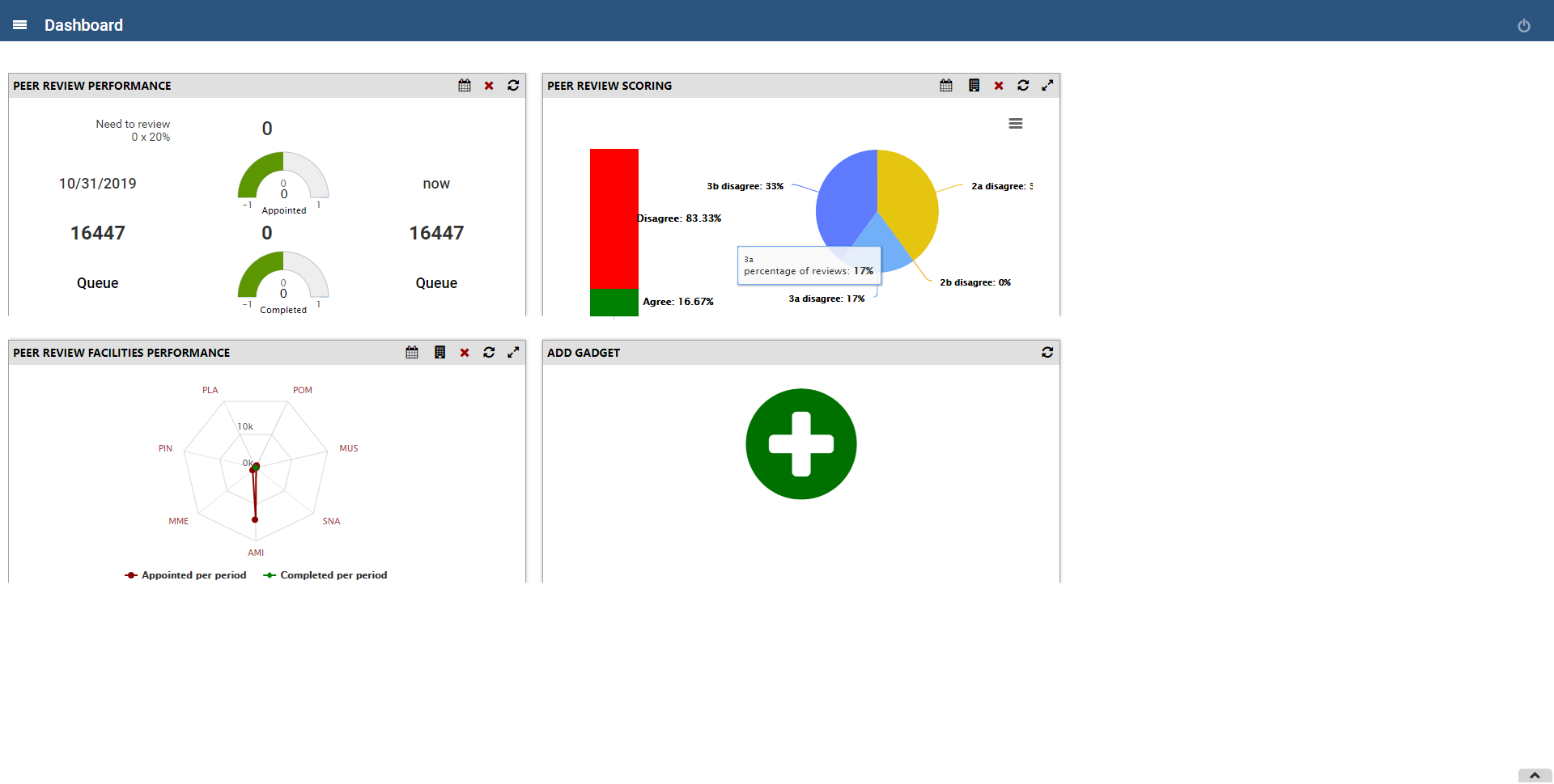 Exa® Peer Review facilitates the feedback process from assignment through assessment and reporting. Tools are provided to effectively review, analyze and take action to improve performance. Patient data is anonymized to eliminate biases and provide objective feedback. Peer Review is designed for a personalized experience for radiologists. Robust flexibility is provided in the assignment of studies that are presented as a tab in their worklist.
Exa® Chat allows radiologists to communicate one-on-one or with entire departments to quickly and securely discuss and share patient studies, approved reports and more. It helps improve collaboration with the assurance that patient health information is being shared in a secure manner. With the ability to set status within Exa Chat, users are able to see when others are available or offline, leading to more productive communication with faster results for both the radiologists and the patients.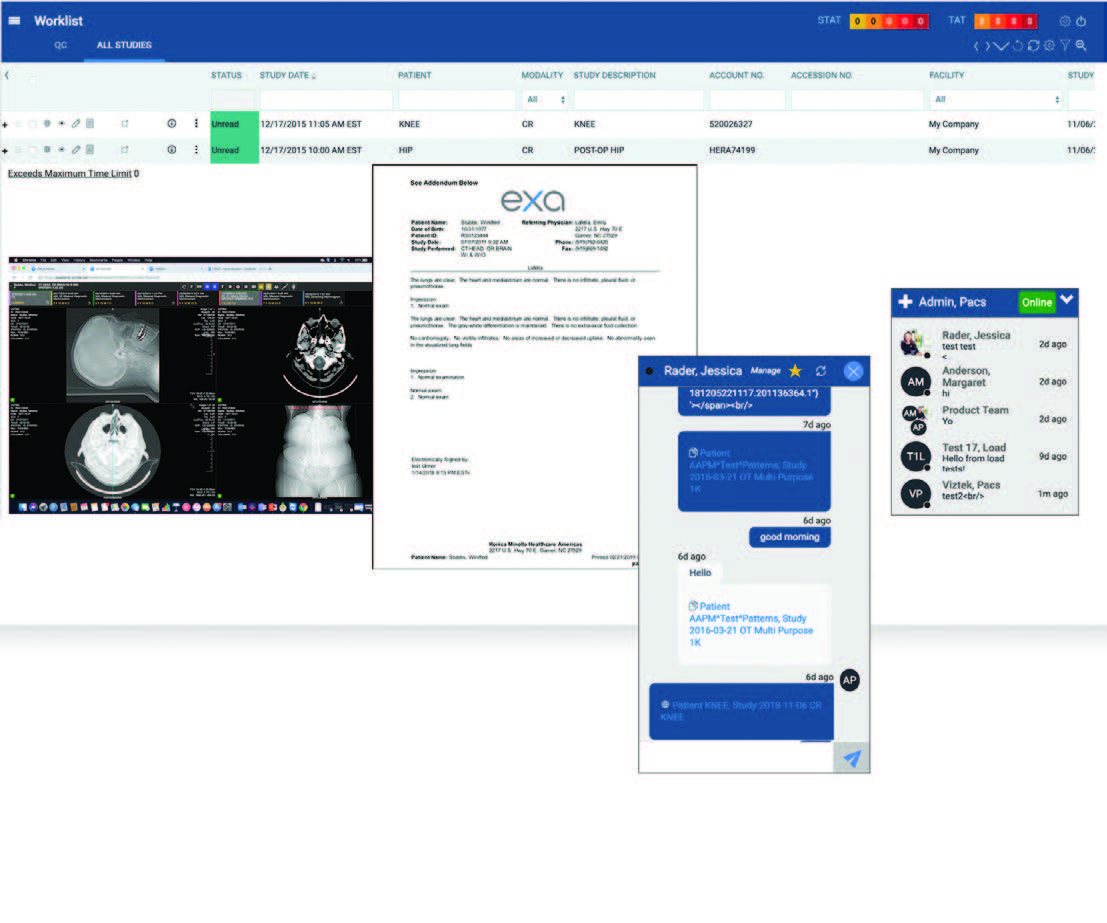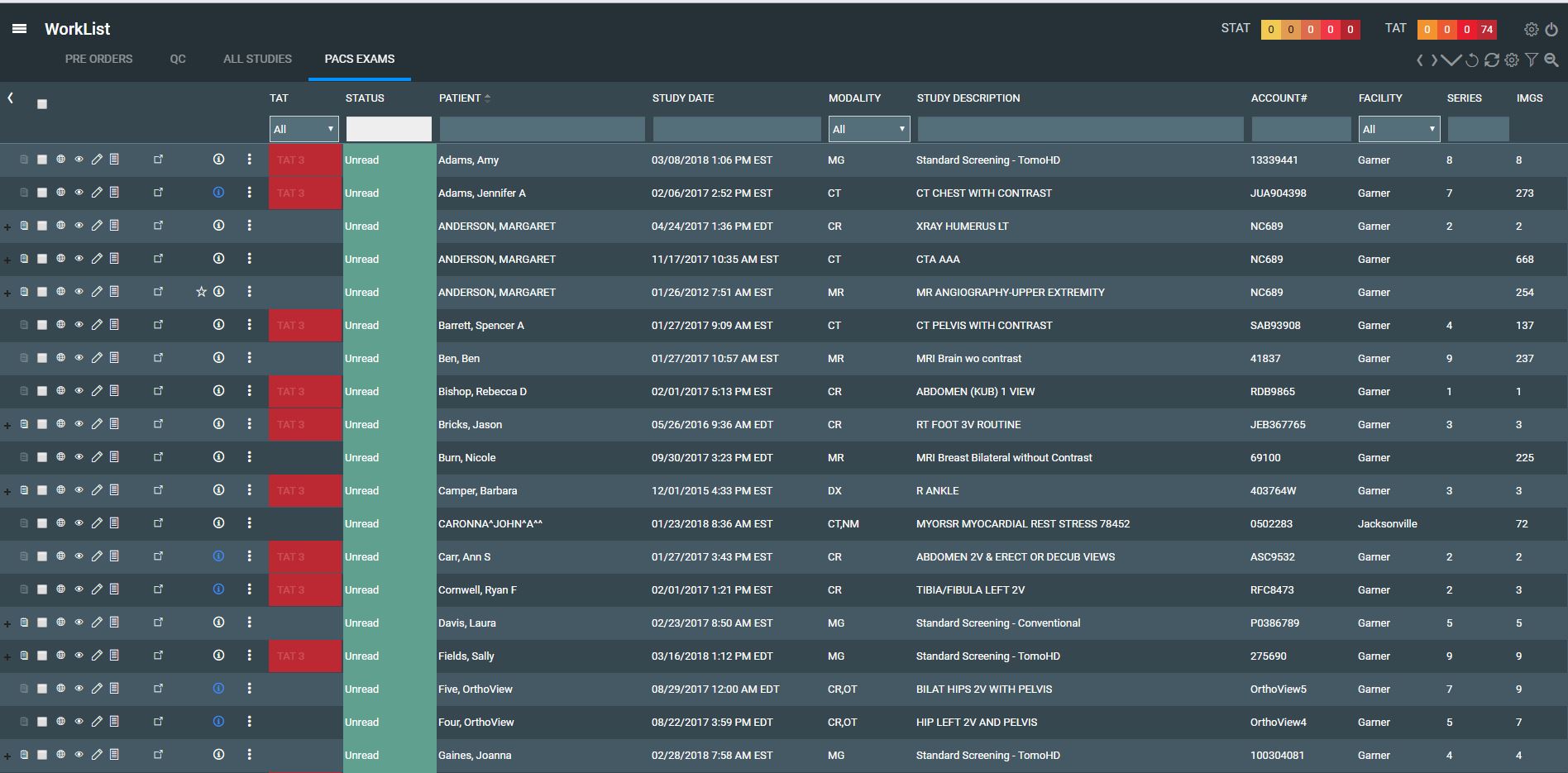 The worklist is a searchable and highly customizable list of patients, studies, and series, providing full access to patient data, images and reports.
Columns on the worklist are highly configurable by user. Users can configure the order of study status, modality, study description, referring physician, patient demographics and many more, on the fly. Each column can be sorted to arrange the worklist for a particular purpose such as most recent study, modality type, status and more.
Filters are provided to organize the worklist of an individual or a group of users by certain criteria such as study date, facility, modality type, status, etc. The results of filters are presented in tabs for easy access.
Konica Minolta's unique TAT (Turnaround Time) feature ensures rapid reading turnaround times. A color-coded system is used to notify radiologists of the remaining time before a scheduled reading must be completed. A TAT meter is prominently displayed at the top of the worklist.
The STAT feature ensures the most urgent studies are addressed first by placing them at the top of the worklist with color codes to identify multiple urgent types. A STAT meter is prominently displayed at the top of the worklist.
Get in touch about Exa PACS