Exa RIS
Konica Minolta's Exa® RIS is available as an integrated solution with Exa PACS and Exa Billing or standalone.
Tools to streamline practice workflow while enhancing patient and referring physician accessibility

Intelligent, resource based scheduling to improve productivity and patient satisfaction  

Real-time pre-authorization, eligibility verification and patient payment estimation built into the scheduling process

Custom workflow design engine to optimize operational efficiencies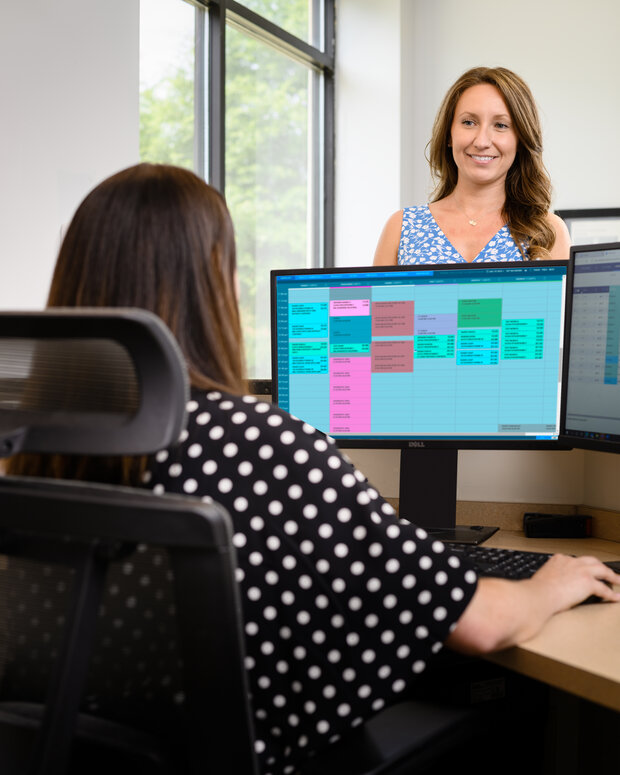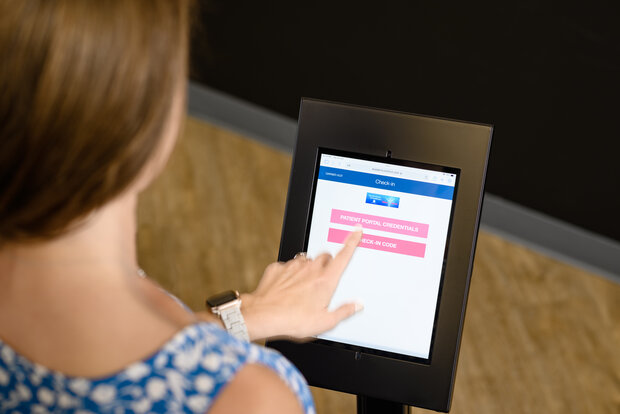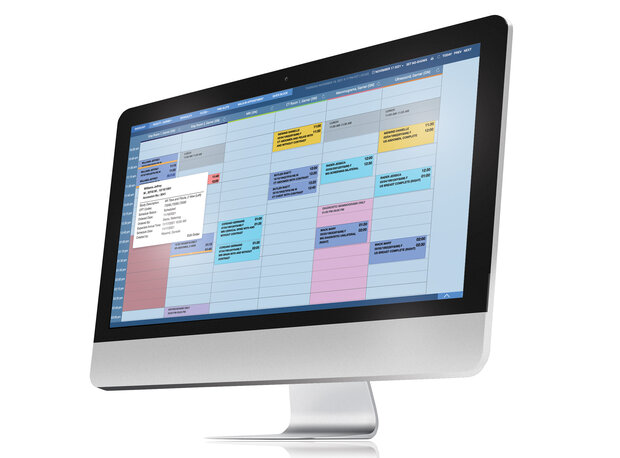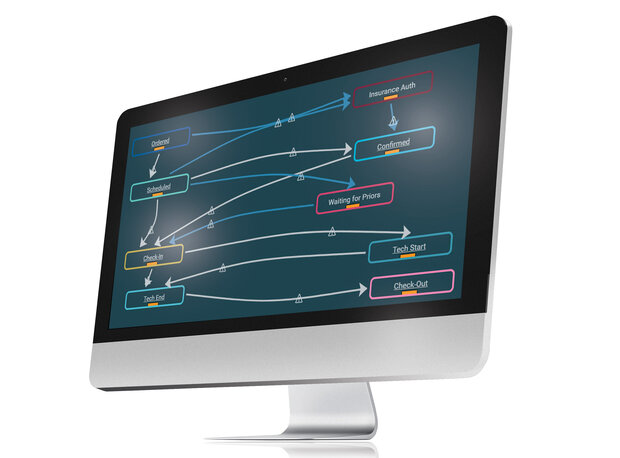 Exa Clear provides clarity on insurance authorization, eligibility and patient payment estimation
Exa Clear is fully integrated with Exa RIS providing unmatched workflow efficiency with real-time insurance verification without requiring a separate workstation or portal.
Automated prior-authorization built into the pre-authorization process reduces staff labor costs and eliminates lost revenue from rescheduled or missed authorizations
Real-time health plan eligibility verification at the point-of-care supports timely care delivery with up-to-date eligibility and benefits information
Calculate patients' charges against contracted rates with national and regional payers and collect more at the time-of-service and chase less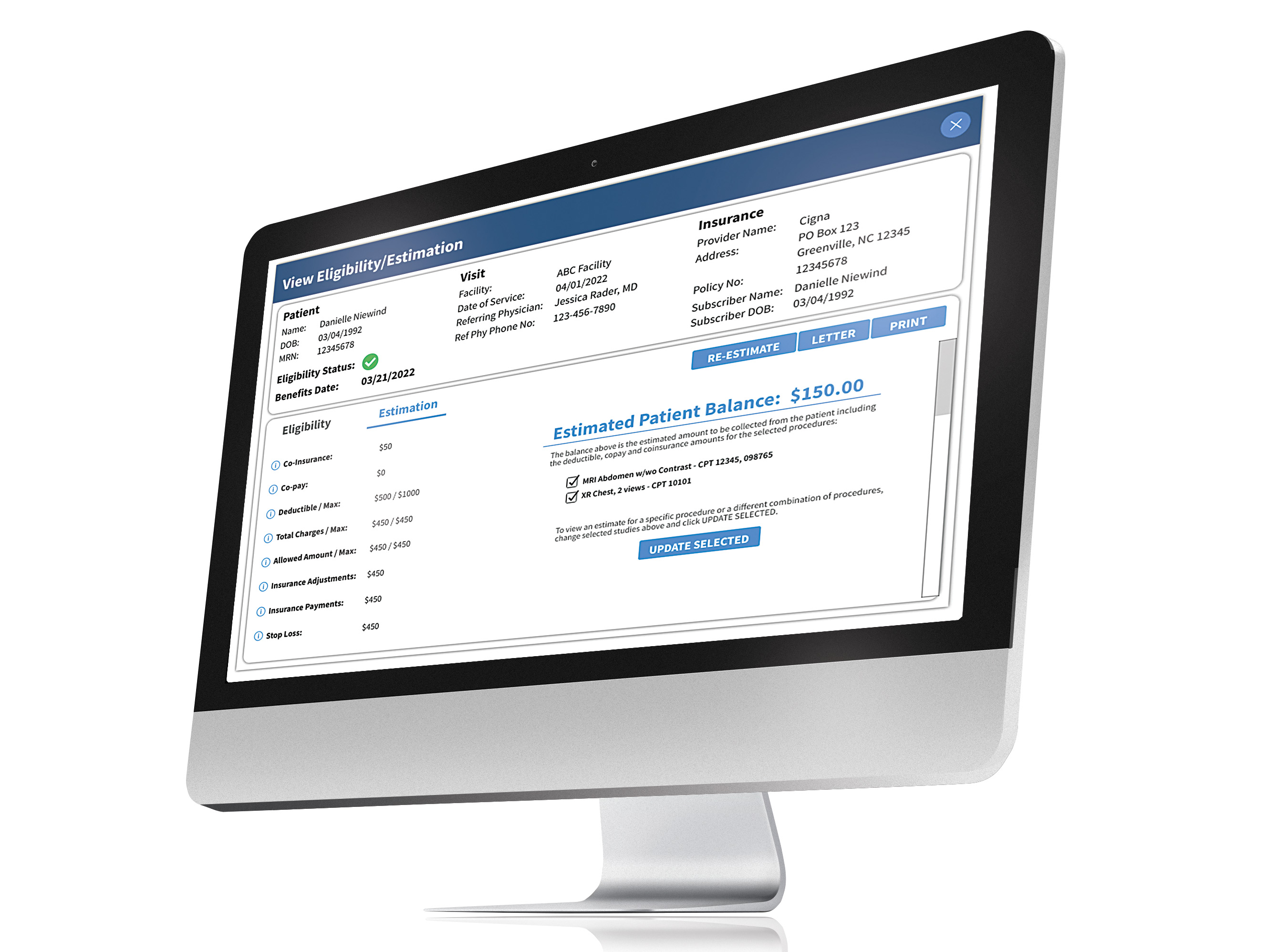 Intelligent Patient Scheduling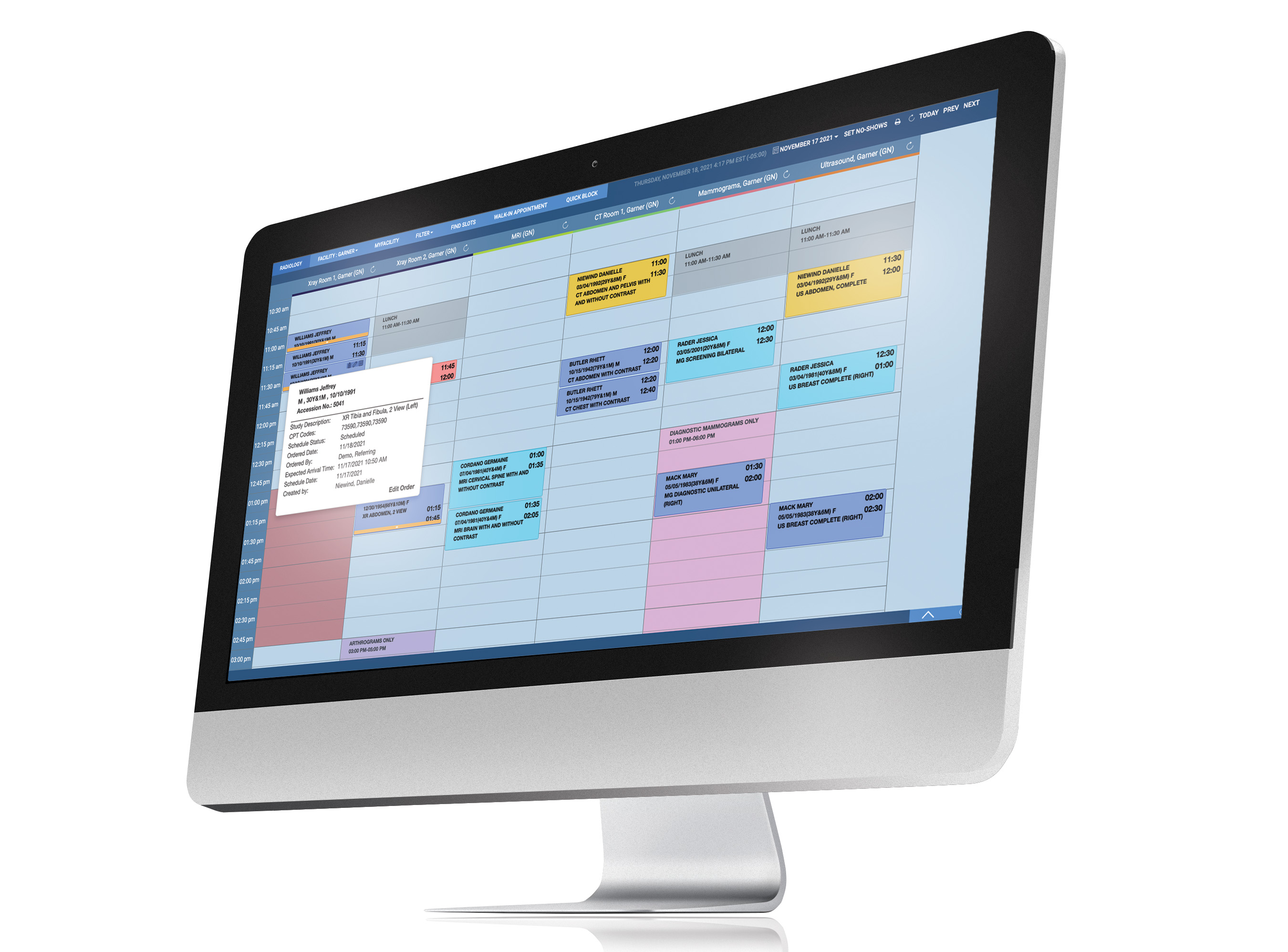 Exa RIS makes scheduling easy. Input appointments by patient, calendar or resource (modality, physician, procedure) and view the first available time slot. The color-coded scheduler is designed to alert schedulers of time concerns for insurance verification. The colors help to select more appropriate times for imaging studies based on the specific time required for insurance verification.
Resource scheduling is based on availability of Technologist to perform or Radiologist to interpret specific exams
With Secure Scheduling the RIS software will notify if a resource is double booked and not allow a patient to double book on multiple resources at the same time
Intuitive Patient Registration notifies and suggests a merge when registering duplicate patient fields
Easily reschedule patients without re-entering exam and CPT information
Schedule appointments by region and market, supporting customers with multiple facilities in a state and/or across multiple states with centralized scheduling
Custom Workflow Design Engine
The order of operations for an imaging study varies drastically from business to business. Build your workflow based on your facility needs. Choose from the drag and drop status options to design your preferred imaging workflow. The ability to define the entire process step-by-step allows for the most efficient and productive procedure.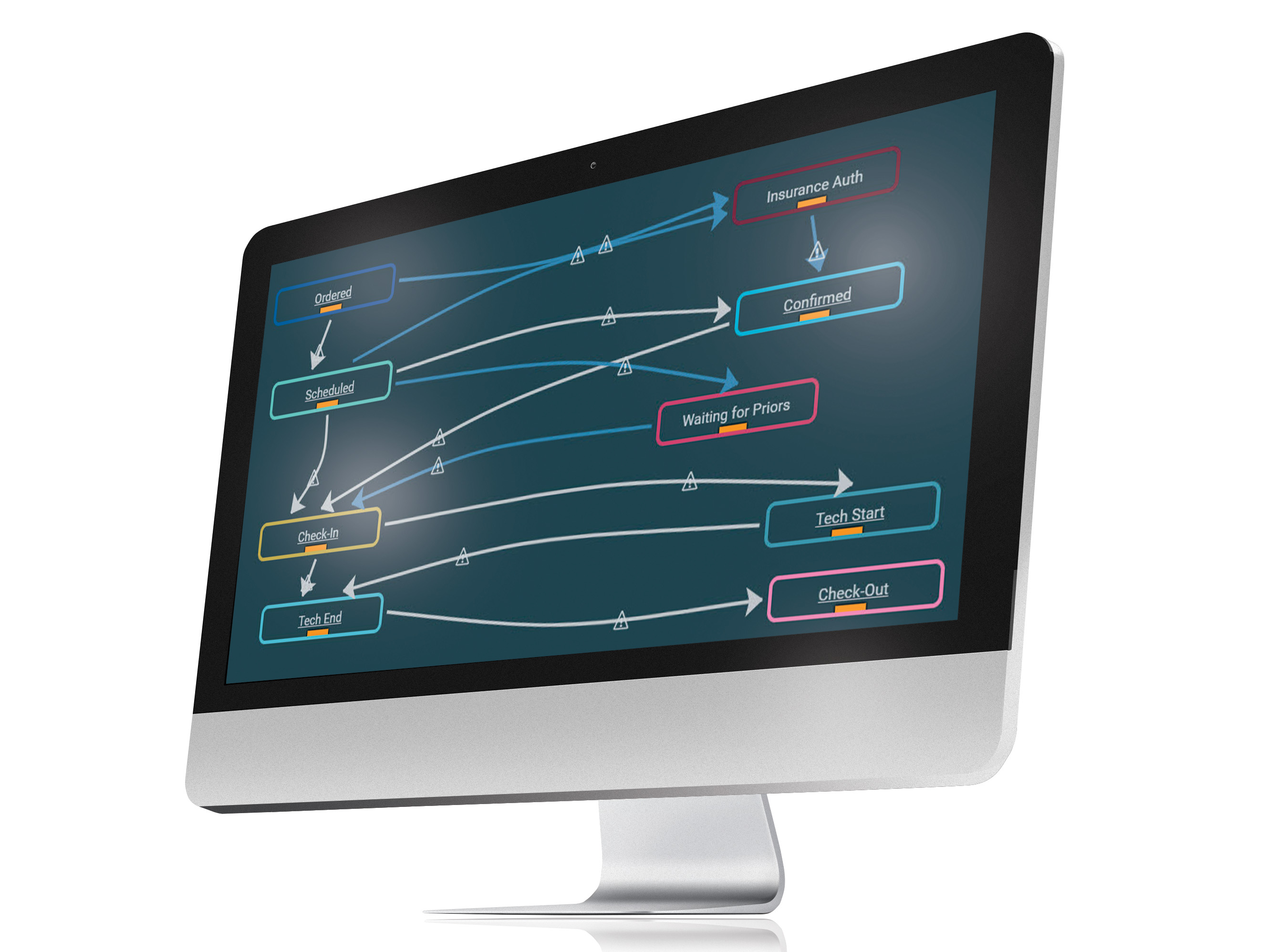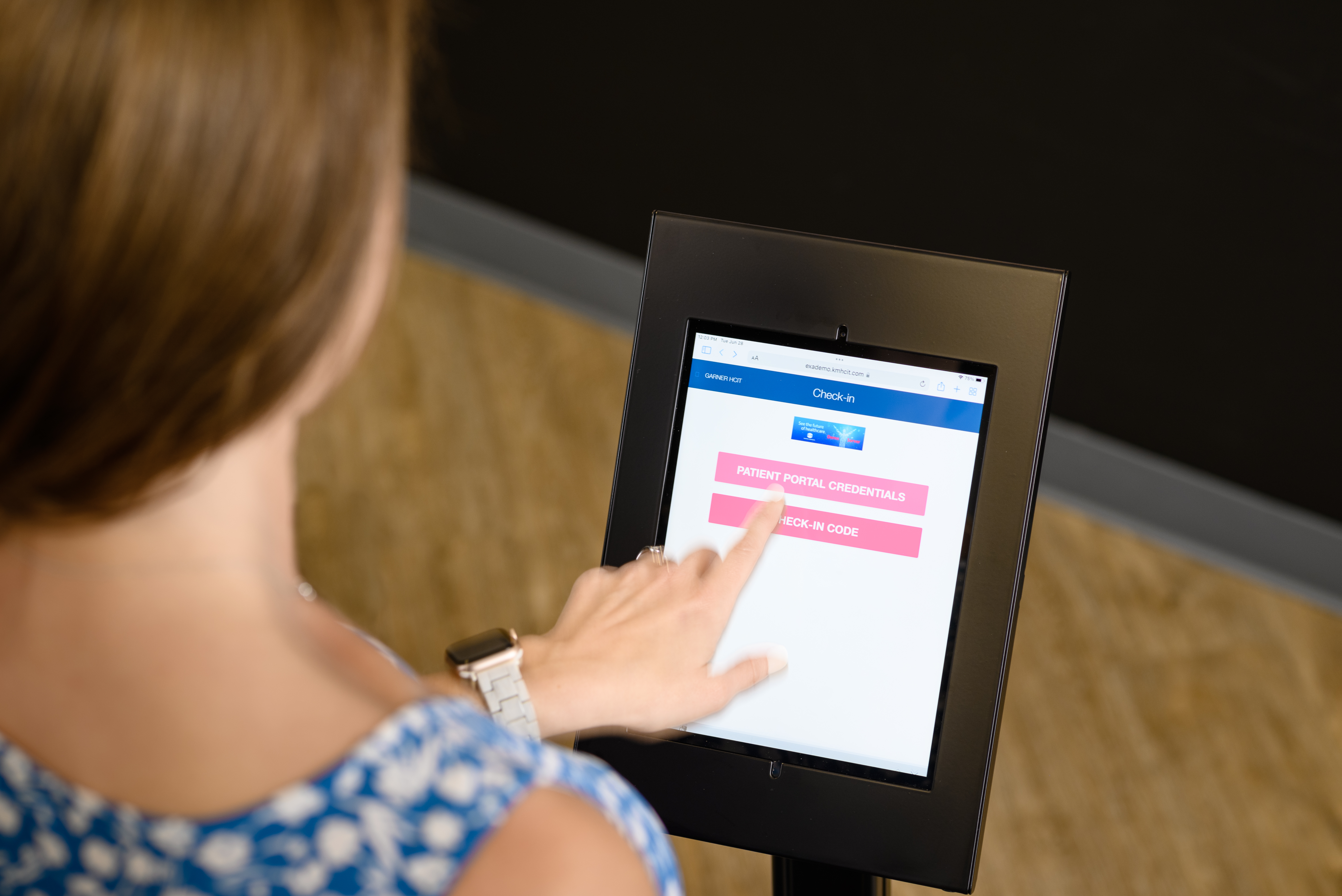 Exa Patient Kiosk is a self-serve, patient-facing solution that allows patients to easily check in for appointments, view and update demographic and insurance information as well as complete and sign electronic forms. This will ease bottlenecks in the front office, increase patient satisfaction and decrease patient wait times due to inefficient registration processes.
The Exa Platform facilitates the sharing of multispecialty medical images and reports via referring physician, patient and attorney portals.
Referring Physician Portal
Physicians have access to their patient's data.
With the Zero Footprint viewer, providers can log into the portal and view both images and reports from any device without download or configuration
No VPN required to launch images when accessing outside their network
Patients have access to:  
Administrative digital forms that can be filled out prior to their appointments
Their images and reports 
Reports can be downloaded, saved and/or printed
Attorneys that require patient data for relevant cases now have access. Security features are adjusted so the attorney can access only the information that is authorized and pertinent including:
Study/order status
Exams
Schedules
Reports
DICOM Studies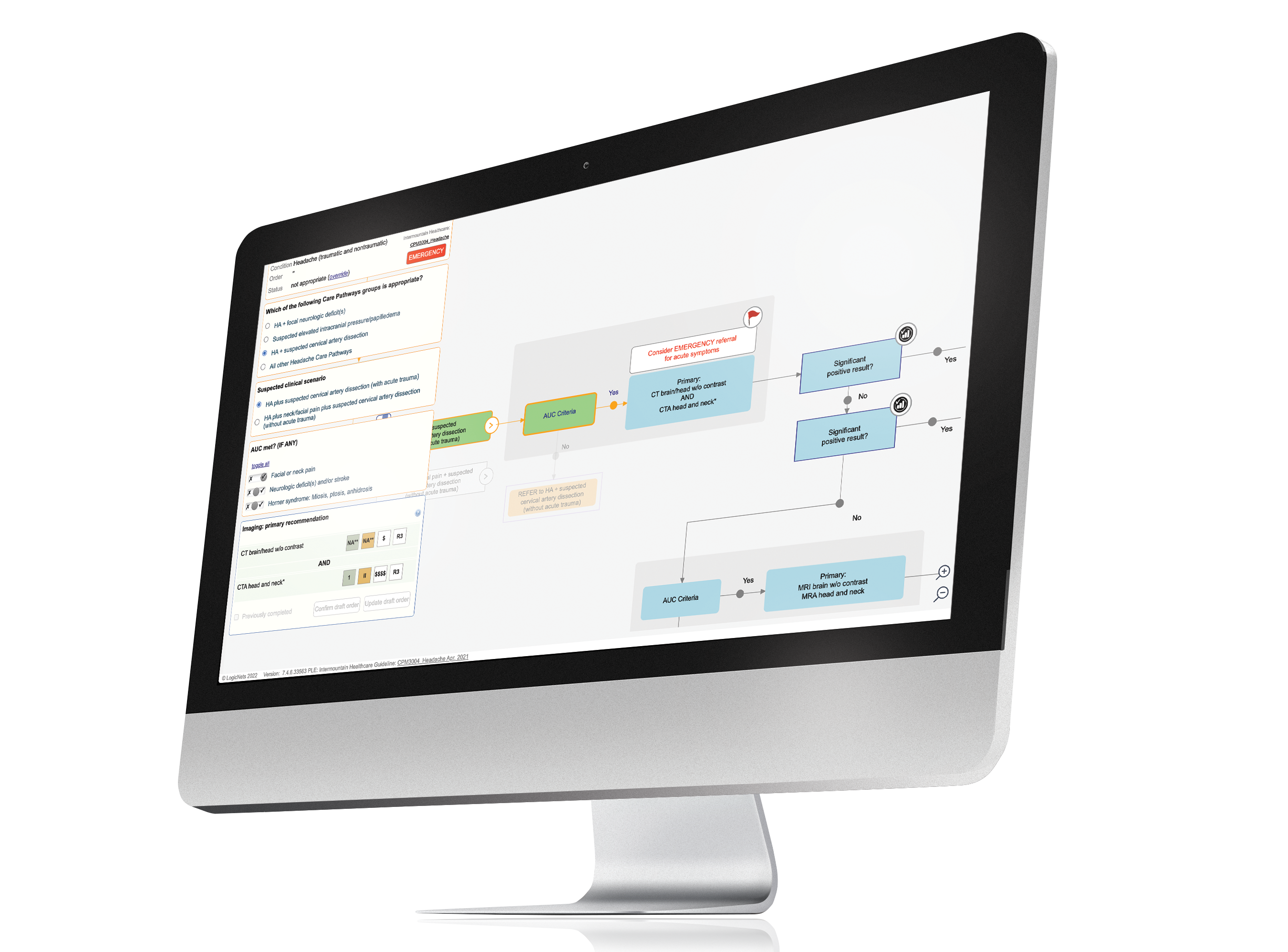 Appropriate Use Criteria (AUC) Solutions
Konica Minolta has partnered with LogicNets to provide an Exa RIS AUC solution integrated with your scheduling workflow.
Features
Ordering physicians access the AUC tools from the Physician Portal
Realtime evaluation of patient scenario either validating that an order is appropriate or recommending appropriate alternatives
Unique visual diagnostic pathways view of the guidance, making it easy for physicians to indicate key factors and be aware of and evaluate alternative approaches if necessary
AUC code provided with order
Benefits
Integrated with referring physicians' ordering workflow in the Physician Portal – no separate workstation required
Implement AUC solution in advance of CMS requirements for optimal reimbursement
Provide referring physicians with a state-of-the-art AUC solution as a differentiator
Get in touch about Exa RIS