Exa Billing
To help you file a clean claim first time, Konica Minolta's Exa® Platform includes an integrated billing module with full revenue cycle management features
Send electronic claims to any clearinghouse and receive electronic payments

Fast claim coding with the radiology report available on a secondary monitor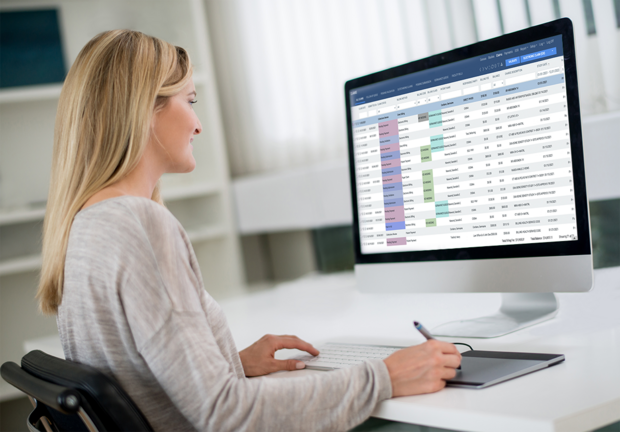 Exa Billing, like the other modules on the Exa Platform, benefits from Zero Footprint viewing and Server-Side Rendering. Zero Footprint viewing allows for access to the billing software from any web-enabled device, regardless of operating system or browser. While with billing, there are no large medical imaging files to manage. As the server is doing all the work to retrieve billing data, the Server-Side Rendering technology works without taxing your existing, possibly older, computers.
The Exa Billing module shares the same integrated database as the other modules on the platform to simplify patient data entry and reduce the possibility of discrepancies. It can be used as a standalone module or configured seamlessly with other modules from the Exa Platform.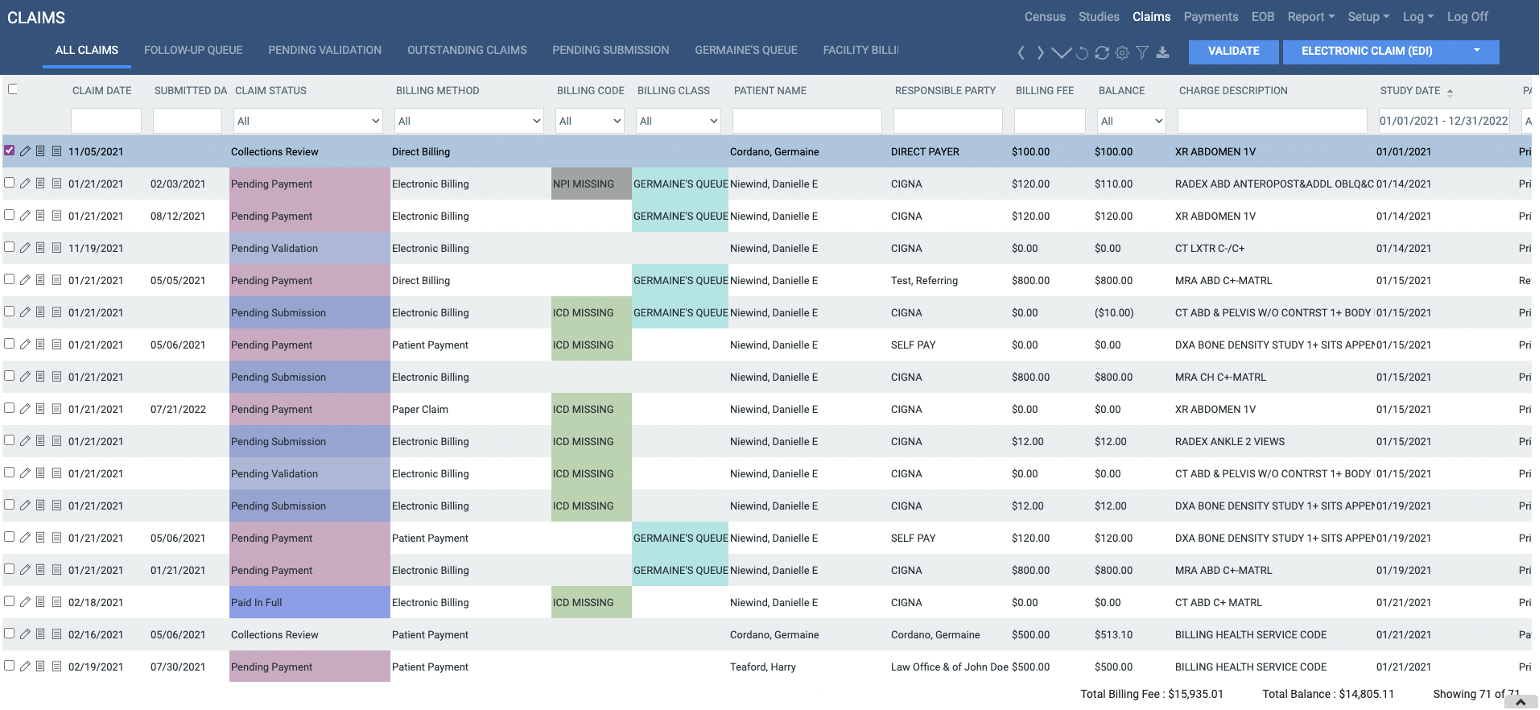 Electronic Payment Processing

Konica Minolta is striving to streamline the billing process. To aid your move to a paperless facility, Exa Billing allows you to send out claims and receive payments electronically.

Extensive Follow-Up Features

With each claim, every user can create a tickler date to open the inquiry screen to view all notes and information previously added without having to exit the screen. This allows billing departments to accurately and efficiently follow-up on claims.

Integrated Single Database

This allows for seamless reporting, including Billing and RIS report analysis as well as letting billing departments work efficiently and accurately with their medical practices. This includes an easy-to-use and customizable workflow builder so the needs of every department are satisfied.
Get in touch about Exa Billing