Blue Moon for Integrated DR Systems
Blue Moon Select – For when you want up-to-date performance and features combined with comprehensive system protection. You are looking to maximize uptime with maximum productivity and manage the total cost of ownership for the immediate years to come.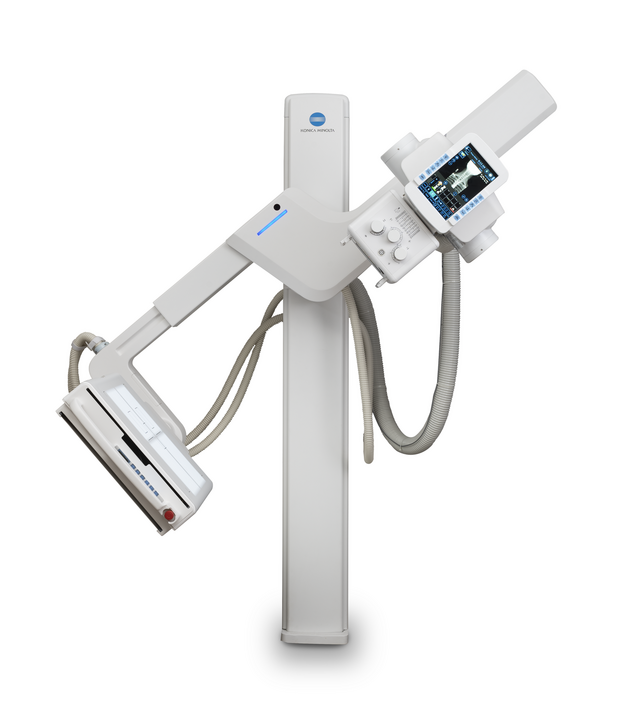 The comprehensive support approach from Konica Minolta, in conjunction with Authorized Service Partners, takes the guesswork out of ongoing support. The Select plans help deliver value and confidence while ensuring the worry-free operation of every U-Arm, Straight Arm, Floor Mount, or OTC system. 
| | |
| --- | --- |
| Blue Moon for X-ray Systems |   |
|                Lifecycle Elements | Blue Moon Select |
| ·       AeroRemote® Insights - drop alerts and analytical dashboards | ✓ |
| ·         Panel Drop Protection – covers accidental damage | ✓ |
| o   $5,000 CoPay per incident - unlimited incidents |   |
| ·         Panel Coverage - covers normal use detector incidents (no drop) | ✓ |
| ·         Tube Coverage - no proration | ✓ |
| ·         Software Upgrades | ✓* |
| ·         Parts Coverage - X-ray system, non-panel DR components | ✓ |
| ·         Remote Technical Assistance - system and config changes | ✓ |
| ·         Technical Call Center - phone support | ✓ |
| ·         On-Site Labor, Preventive Maintenance, Software Updates | ✓* |
| * labor included may be provided by KMHA or an Authorized Dealer, depending on how service is purchased |   |
The Select plan covers the entire system. Key service elements included are:
AeroRemote® Insights – Remote Monitoring Services with Productivity Dashboards
Active monitoring, live notification, and usage analytics. Online dashboards include the following details: reject/repeat analysis, exposure level statistics, panel drop counts (not available on all models), component health indicators, OS notifications, exam counts1.
DR Panel Protection
Whether stationary in an assembly or used wirelessly, the DR panel is covered. Should the DR panel stop working with normal use, it will be repaired or replaced. With accidental drops or bumps, a co-pay of up to $5,000 applies.
Tube Coverage
Should the X-ray tube fail while covered under the Select Plan, a replacement will be provided at no charge and without prorating based on tube life.
Software Upgrades
Access to the latest Control Station software version to keep up with system improvements and added features. Access to software upgrades means having the latest and greatest features and functionality in order to help maximize workflow efficiency and diagnostic capabilities.
Parts Coverage
Normal wear and tear part exchange/replacement. Provides quick access to replacement parts when an unexpected problem occurs, minimizing downtime.
Get in touch about Blue Moon for Integrated DR Systems