KDR Advanced U-Arm System
You need faster answers to vital questions. The KDR® Advanced U-Arm System delivers. 
Compact, efficient and packed full of advanced design innovations, it's the perfect solution whether you're looking to optimize workflow, increase staff efficiency, improve outcomes by expediting the diagnostic process, or enhance patients' experience. 
Confident diagnoses with superior image quality 
Designed around patients to save time 
The perfect fit – even in relatively small spaces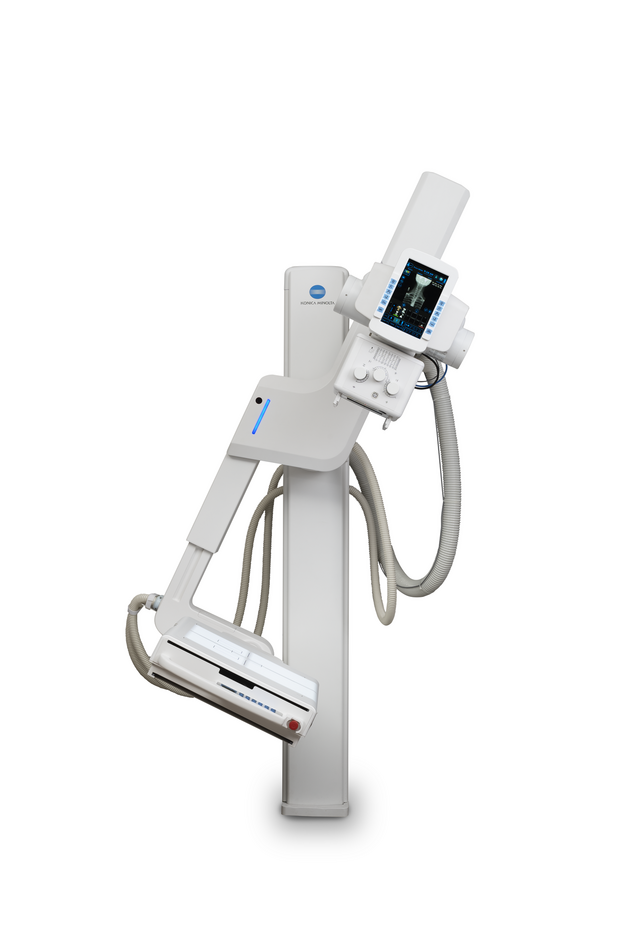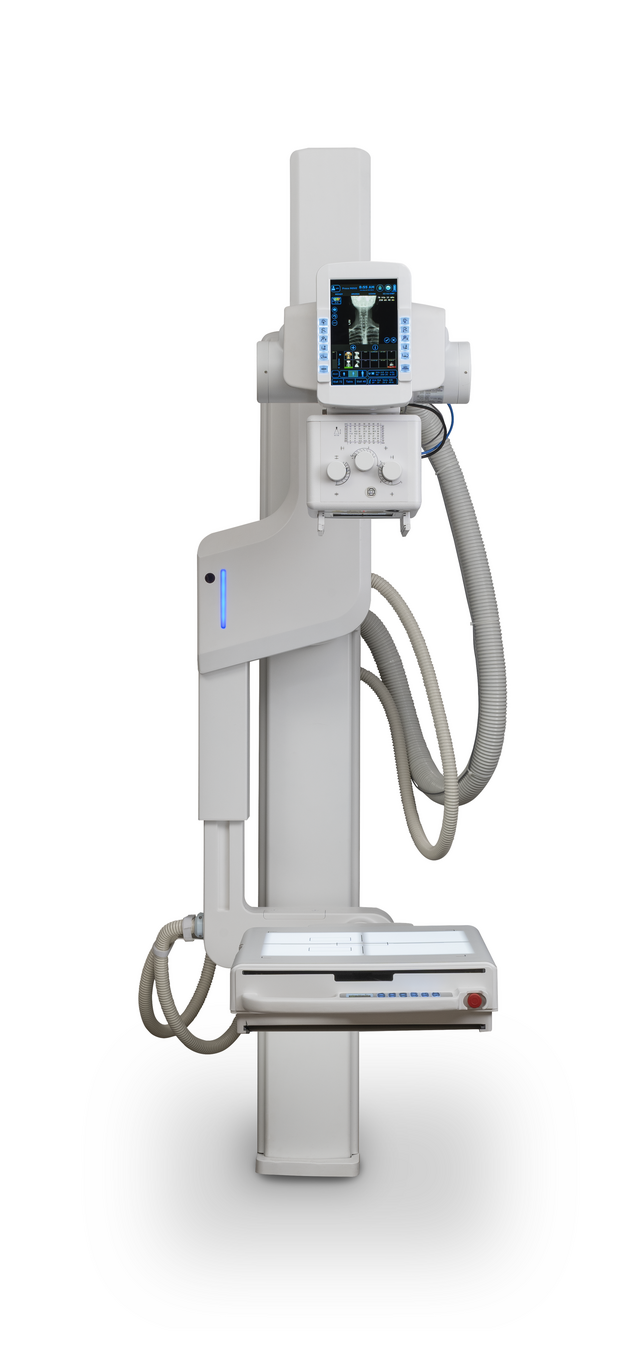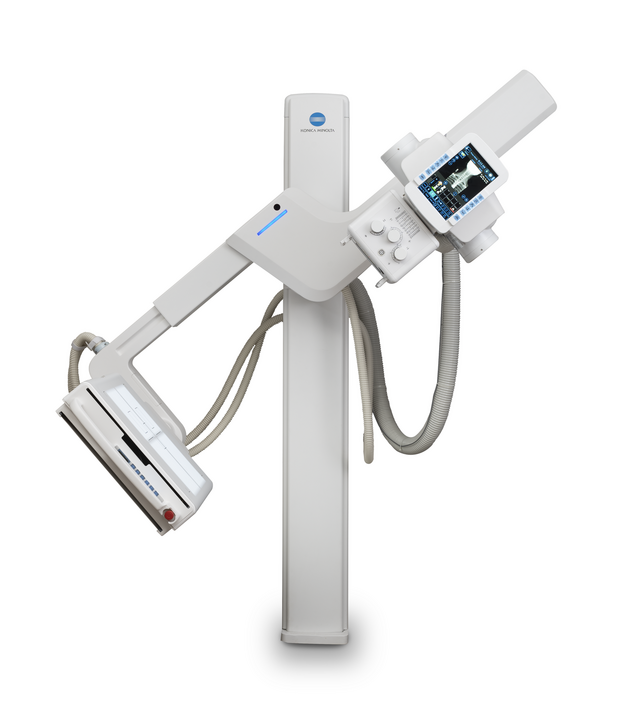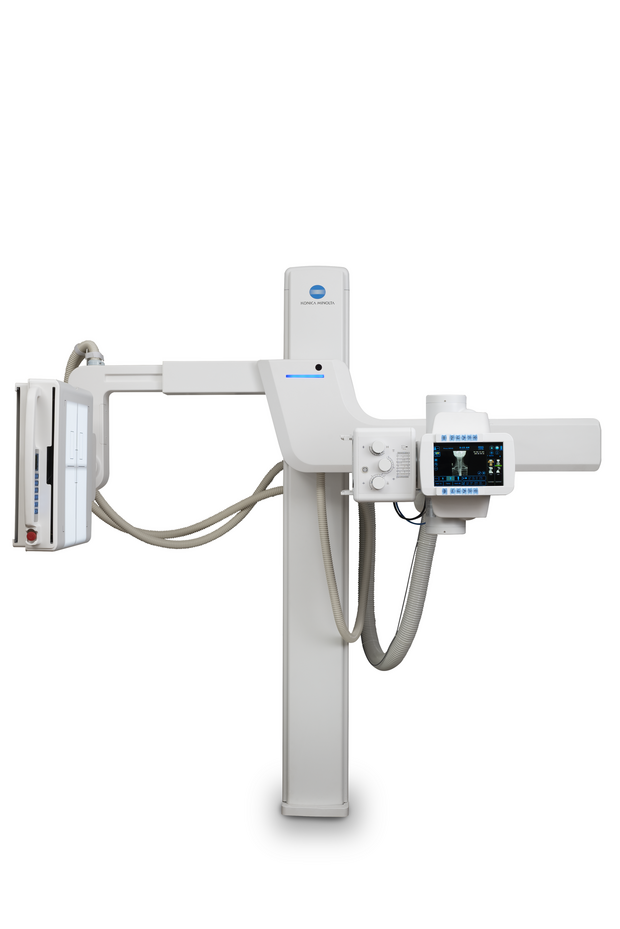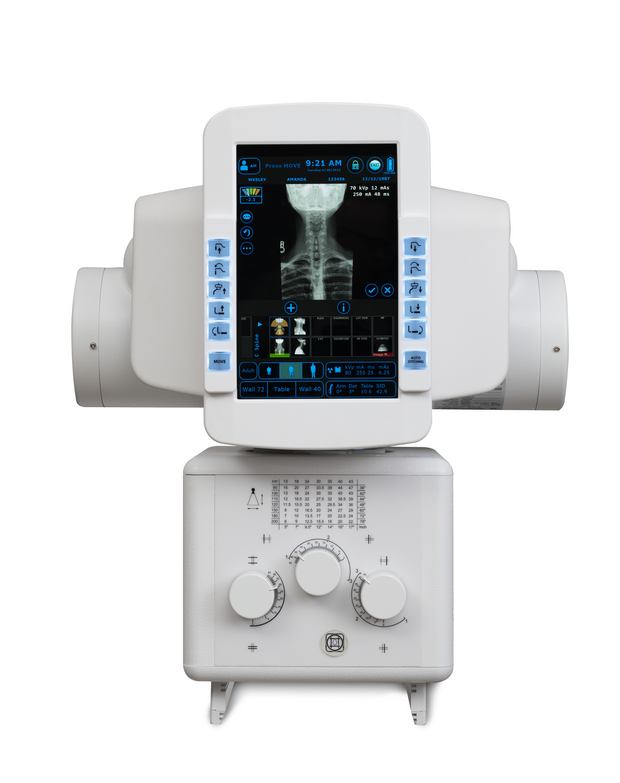 Make confident diagnoses with superior image quality 
Maximize efficiency with the state-of-the-art 17"x17" Cesium iodide (CSI) detector, that delivers excellent bone and soft-tissue visualization from a single study exposure – giving you the clarity to reach diagnoses sooner. 
The KDR® Advanced U-Arm System also maintains alignment between the X-ray tube and DR panel, regardless of panel angle or swivel arm tilt position. While the durable, protective panel enclosure helps to increase longevity and stability.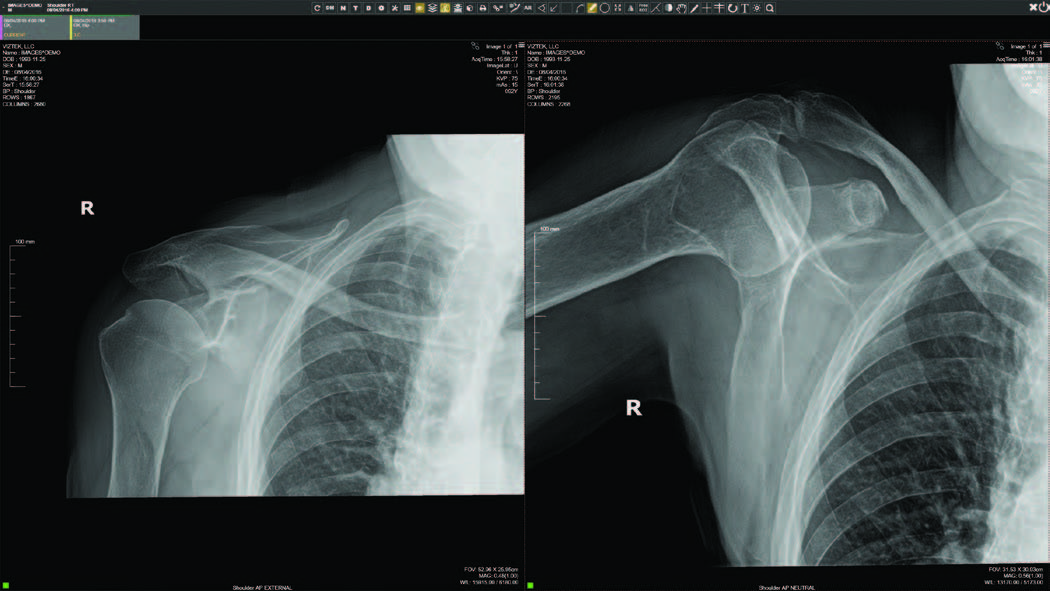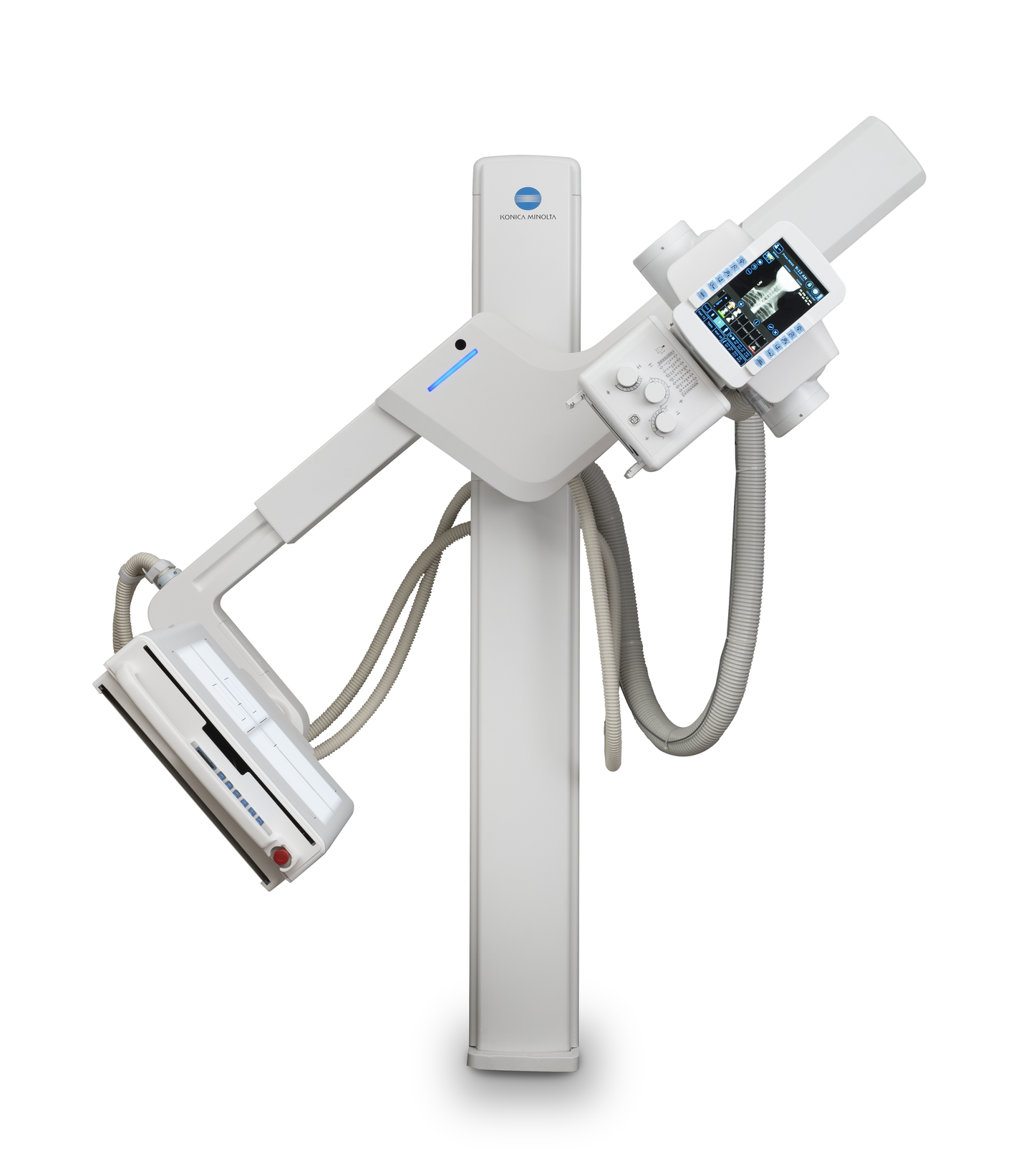 Designed around patients to save time 
To save you valuable time the KDR® Advanced U-Arm System automatically swivels into position. Exam information is instantly retrieved, which prompts the system to move to a predetermined position and source-to-image-receptor distance (SID) – meaning even more time is saved when positioning the patient.
The image is then enhanced quickly by the advanced detector and Ultra® acquisition software working together. 
Simpler exams
To make life easier, the operator can confirm the patient's information on the tube-mounted or remote console. Then, after exposure, the image is captured and displayed for on-screen review within three seconds. Once it's approved, automated preparation begins for the next exam, minimizing time between patients.
Precise control
Easily move from PA to Lateral positions without moving the patient. While Independent SID controls on the tube and detector support all other common radiology imaging views, including wheelchair and table work.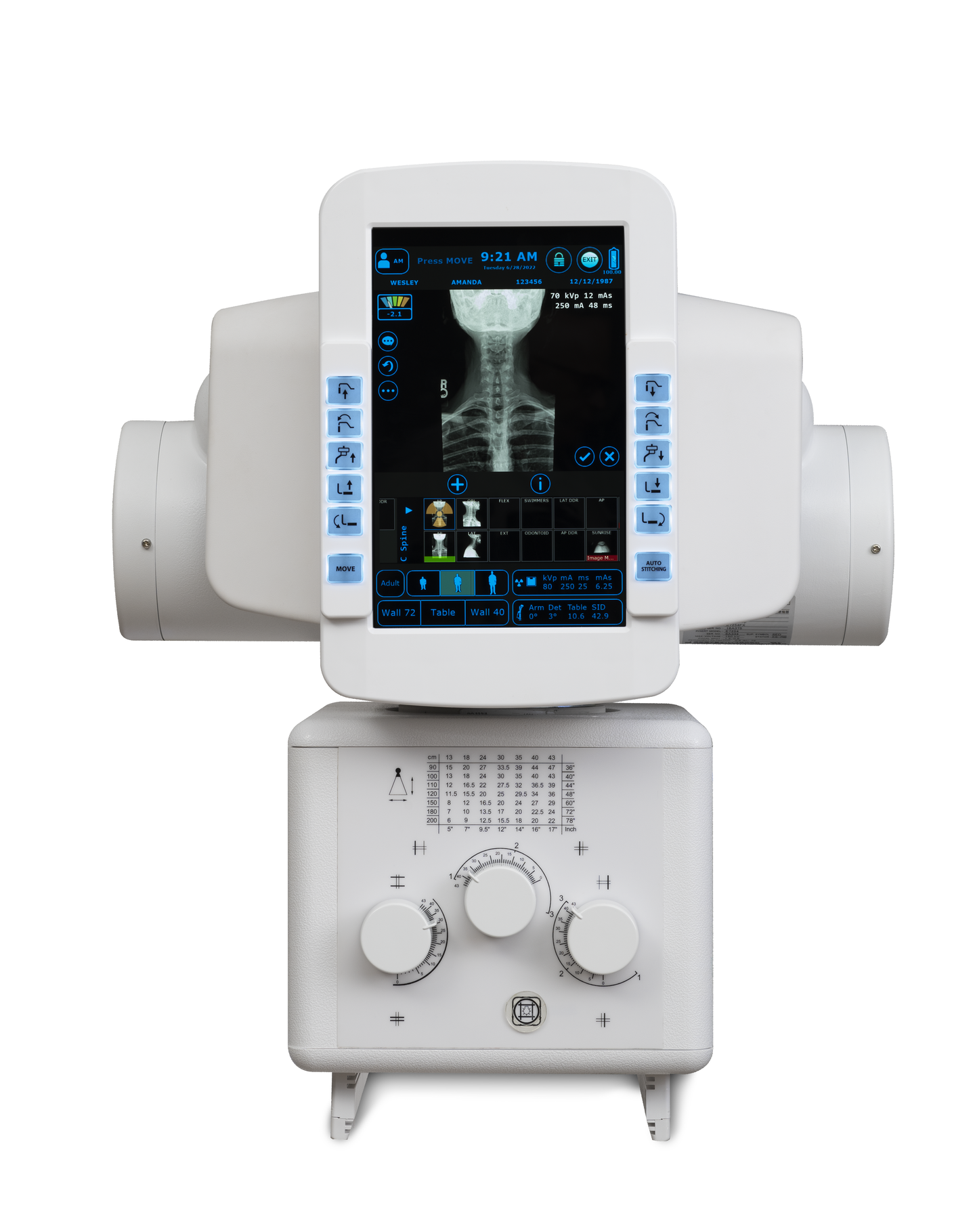 The perfect fit
The KDR® Advanced U-Arm System offers superior-quality radiography in relatively small spaces.
The flexible floor-mounted system accommodates 8' ceilings, maximizing every square foot of office space and improving positioning capabilities. It uses a small form factor detector for head-end and foot-end access, simplifying anatomy positioning by placing the patient in front or behind the detector to optimize positioning.
The floor-to-wall-mounted main column supports vertical movement with a dual-speed, motorized swivel arm.

The swivel arm features a 135˚ range of motion with detents at 0˚, 30˚, 90˚ and 120˚, plus 39" of vertical arm movement.

Tube mounted interface control
 An advanced collimator employs a linear laser beam with light field indicator and three-knob manual control to optimize patient positioning.
A 440 lb. capacity mobile patient table comes standard with every U-Arm DR system.
Detector side control.
Multi-purpose patient positioning indicator.
Get in touch about KDR Advanced U-Arm System