SaaS Provides Agility, Flexibility and Scalability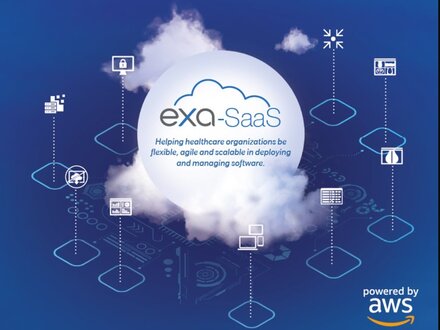 Many healthcare organizations are turning to the public cloud to be more flexible, agile and scalable when deploying and managing their software. Because no upfront investment is required, the cloud offers a cost-effective option that allows organizations to pay as they go without having to purchase additional hardware or technology.
Konica Minolta Healthcare Americas has adopted the Software as a Service (SaaS) model to offer its cloud-based Exa® Platform and Symmetry® PACS to healthcare organizations by collaborating with Amazon Web Services (AWS) and its medical imaging platform to host its Exa Platform and Symmetry PACS.