Symmetry PACS
Built on the proven Exa® Platform, Konica Minolta's Symmetry® PACS
Scaled for the specialty care market and community hospitals with the features and tools necessary to optimize and simplify workflow
Easy access to images from any device with web-based, Zero Footprint (ZFP) imaging software platform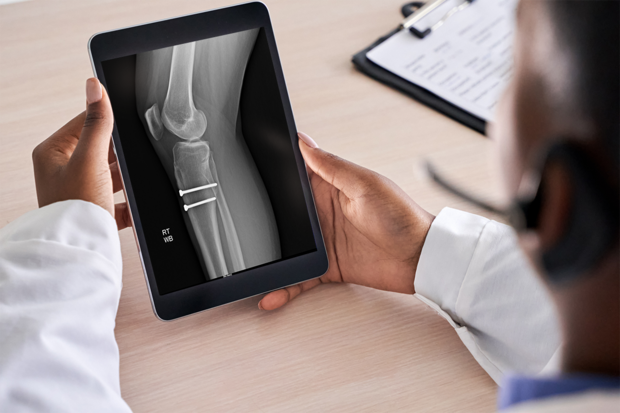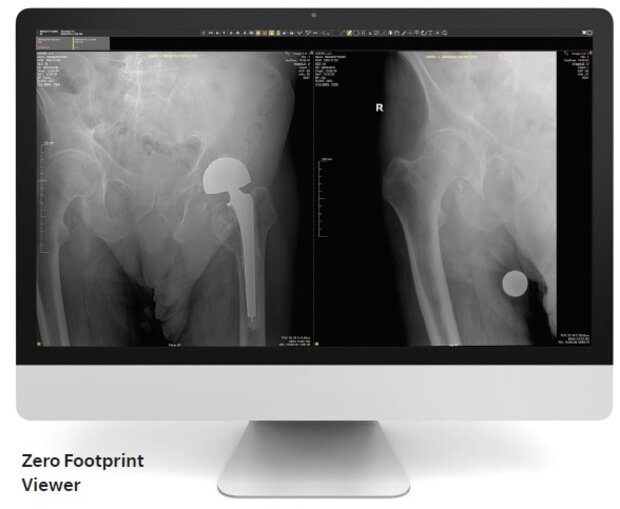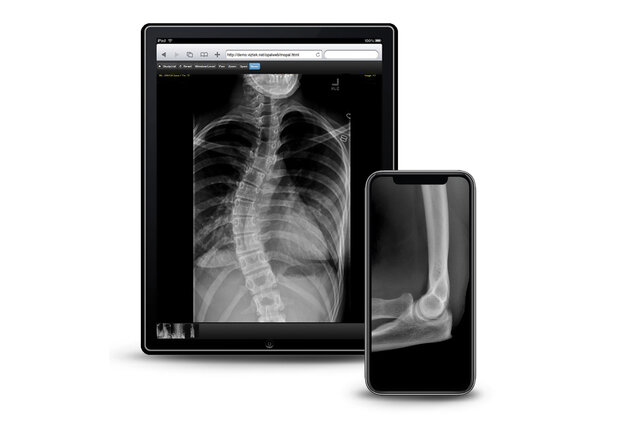 Server-Side-Rendering helps to reduce the workstation hardware technical requirements, because the server is taking on the workload of image rendering. This will extend the performance of existing PCs. Symmetry PACS's Server-Side-Rendering also means the server is doing all the work instead of each individual workstation. DICOM data does not need to transmit to each workstation as it is all done at the server.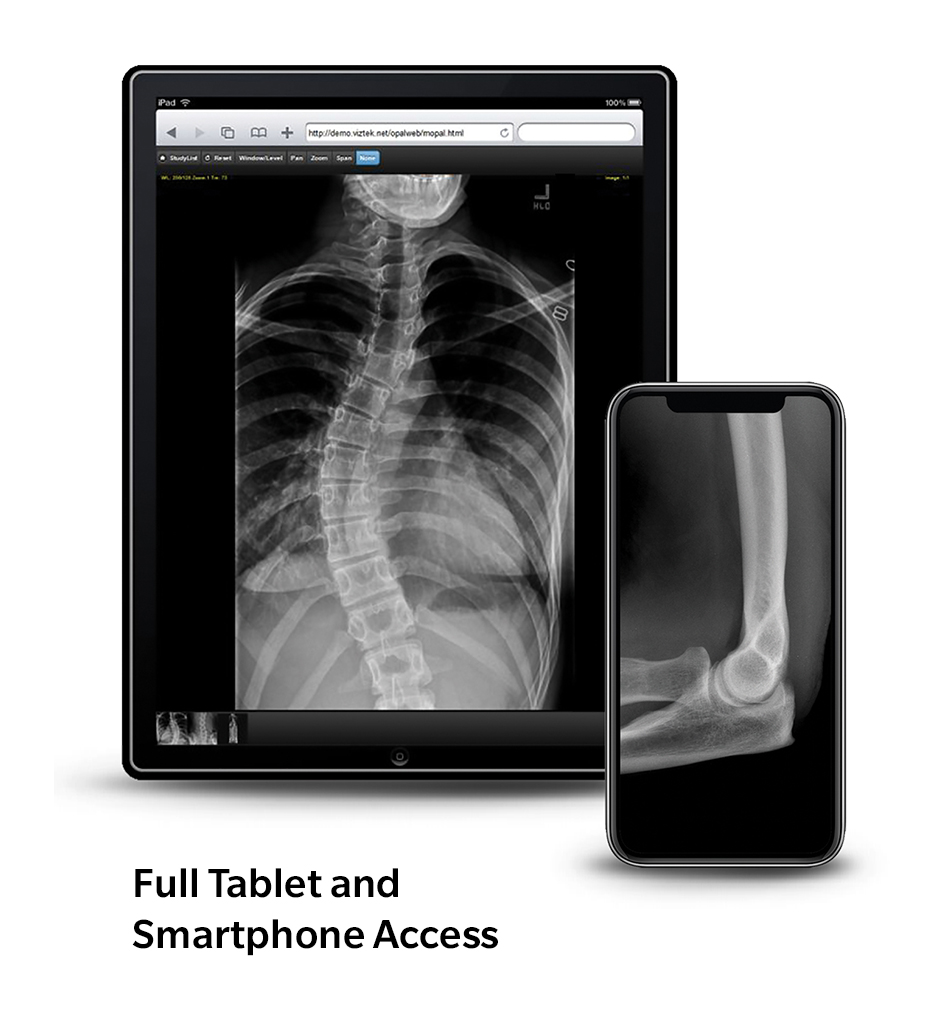 Enjoy easy access to images from the operating room and all exam rooms. Symmetry PACS Zero Fooprint viewer (ZFP) offers full diagnostic toolsets and viewing capabilities from any computer. ZFP allows for immediate viewing on any consumer grade PC with no downloads, plugins or installations necessary. Software updates are now implemented across all users instantly through the centralized software. ZFP enables access to images anywhere, including Apple, PC, tablets, and smartphones.
Give referring physicians secure, remote web access that they will actually use.
Referring physicians can:
View images, reports and scanned documents depending on facility permissions
Electronically create, send, and sign off on exam orders
CD Burn/export their patient studies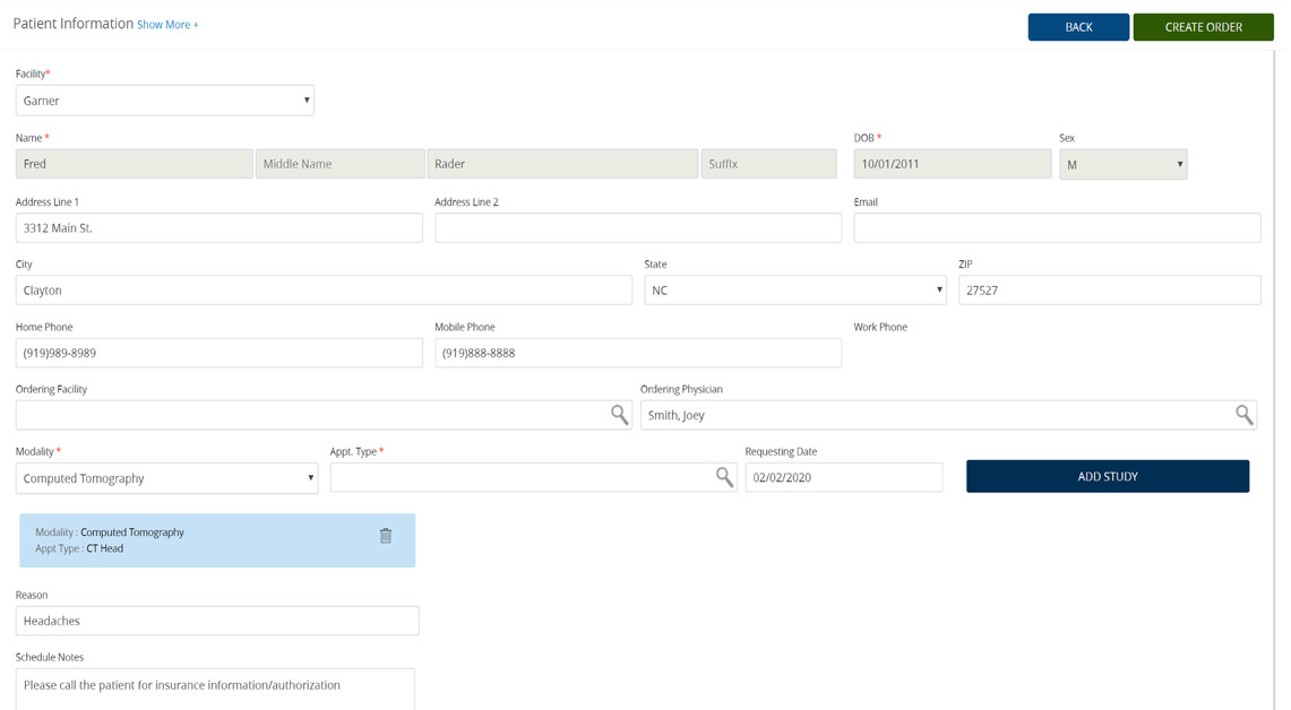 Get in touch about Symmetry PACS