Analytics
Access comprehensive dashboards - anywhere, anytime - so you can easily manage assets and measure performance.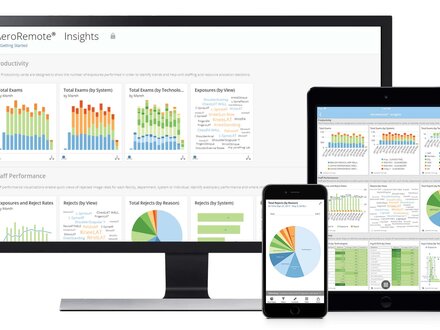 Devices are talking and Konica Minolta is listening. We provide valuable analytic tools to our customers so they can best manage Digital Radiography assets and personnel utilization for better decisions, sooner.
AeroRemote® Insights
Only Konica Minolta provides digital radiography productivity dashboards to enable users to get more from their AeroDR® assets. AeroRemote® Insights automatically collects and aggregates AeroDR system health and usage data into simple analytical views. A quick glance gives you the insight you need to make smarter decisions to improve departmental efficiencies and individual performance.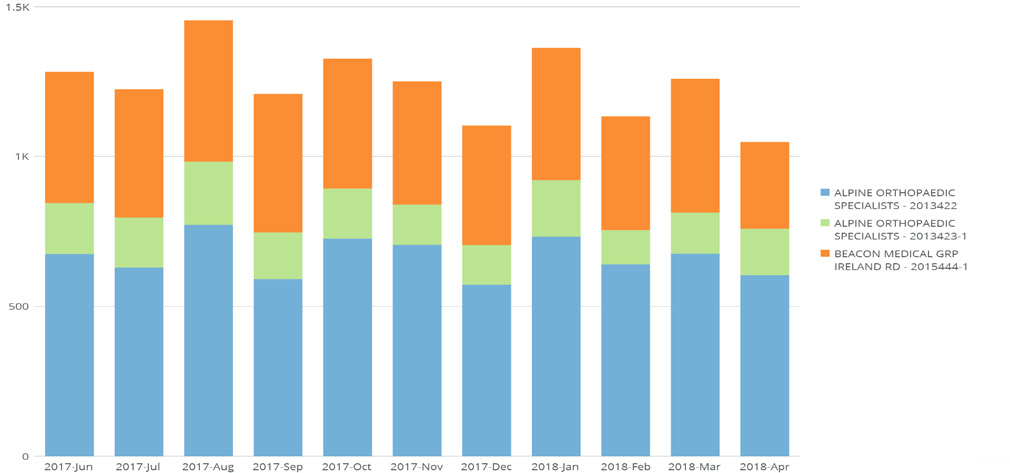 Read a featured story highlighting the use of analytics
As a leading orthopedic group in Des Moines, Iowa for the past 60 years, DMOS Orthopaedic Centers is committed to delivering excellence in patient care from the head to the toe. Part of this commitment includes a broad range of diagnostic imaging within its urgent injury clinics.