Konica Minolta Healthcare Appoints New President and CEO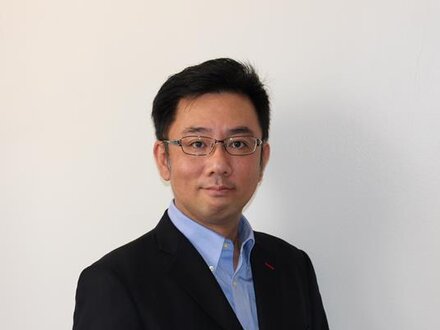 Konica Minolta Healthcare Americas, Inc. is pleased to announce the appointment of Fumihiko Hayashida as the company's new President and CEO.
Wayne, NJ, March 31, 2022 – Konica Minolta Healthcare Americas, Inc. is pleased to announce the appointment of Fumihiko Hayashida as the company's new President and CEO, effective April 1, 2022. Fumi will succeed David Widmann, who is retiring at the end of the company's fiscal year on March 31.
Prior to assuming his new role, Fumi was President of the company's Brazilian healthcare operations, where he oversaw significant sales growth over the last three years. He joined Konica Minolta in 2014 as the global manager for all Konica Minolta Healthcare overseas sales operations. In his new role, Fumi will drive the continued digital transformation (DX) of the healthcare business and technology strategy, further accelerating the company's advancements in Digital Radiography, Ultrasound, Healthcare IT and Services Solutions.
"I look forward to working with the exceptional team that David has assembled to continue our growth across the Americas and further our digital transformation with new capabilities that help our customers transform their delivery of healthcare to patients," Fumi says. "As we continue to innovate imaging and IT technologies, bringing new capabilities to our customers, expanding our digital footprint across Latin America and redesigning the service experience, we will work in concert with our partners and customers to support their goals and continue to grow our business."
"Over the last decade, Konica Minolta Healthcare has significantly expanded its portfolio of solutions through acquisitions and the development of advanced digital imaging and information management technologies," says David. "I am honored to have been entrusted with initiating the company's digital transformation and know that the company's ongoing investment in DX under Fumi's leadership will result in continued success."
Fumi will relocate to the company's Wayne, NJ headquarters.
About Konica Minolta Healthcare Americas, Inc.
Konica Minolta Healthcare is a world-class provider and market leader in medical diagnostic imaging and healthcare information technology. The company's focus is to contribute to life changing advances through the transformation of primary imaging, allowing the invisible to be seen. Primary imaging, the most commonly used medical imaging technologies, include X-ray, ultrasound and imaging management systems. By advancing these readily available technologies, we can bring greater diagnostic capabilities to the greatest number of people.
With nearly 150 years of endless innovation, imaging is in Konica Minolta's DNA. From roots as a camera and film manufacturer, the company has cultivated its own technologies and continues to evolve techniques for visualizing what is not visible. Innovation allows the company to be a strong strategic partner, understanding what value means to customers and how Konica Minolta's innovations can address specific needs and lead to better decisions, sooner.
Konica Minolta Healthcare Americas, Inc., headquartered in Wayne, NJ, is a division of Konica Minolta, Inc. For more information on Konica Minolta Healthcare Americas, Inc., follow us on LinkedIn, Twitter and Facebook, or visit https://healthcare.konicaminolta.us.
Media Contact:
Mary Beth Massat
Massat Media
224.578.2388
https://healthcare.konicaminolta.us