An Overview of Digital Radiography Technology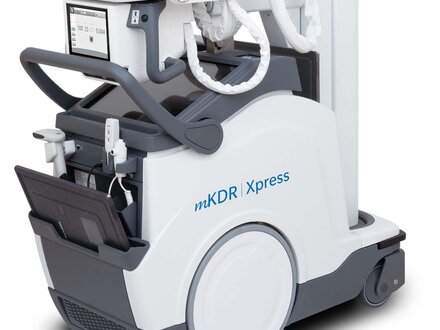 The global digital radiography (DR) market was estimated to be $8B in 2022, and is expected to reach $13.62B by 2027, growing at a CAGR of 11.06%, according to a new report from Research and Markets. Drivers of this growth include a growing geriatric population and subsequent growth in disease incidence, in addition to advantages of DR systems over conventional analog systems.
Digital radiography is the direct conversion of transmitted X-ray photons into a digital image using an array of solid-state detectors such as amorphous selenium or silicon, with computer processing and display of the image. DR X-ray systems are used for both fixed base room installations and mobile DR systems that are wheeled between rooms for imaging exams.
DR was prominently on display at RSNA 2022, playing a key role in numerous research papers, courses and education exhibits. As always, advances in DR systems and technologies were abundant on the technical exhibition floor. Here is an overview of just some of the technology that was on display.