Musculoskeletal Ultrasound Workshop Series: Wrist/Hand Region Ultrasound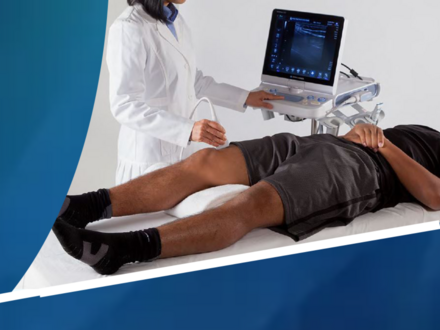 A combination of didactic materials, videotaped examples, and a simulated demonstration.
Hands-On and Virtual Workshop
In partnership with Dr. Todd Stitik, Konica Minolta Healthcare Americas will be hosting a series of workshops within the Musculoskeletal Workshop Series.  The workshops will be a combination of didactic material specific to these injection procedures, actual videotaped examples of injection procedures (many of which are picture-in picture – show the probe/patient/physician positioning in one picture and the actual real time ultrasound Image in the other picture) and a simulated demonstration on a scanning model of the injection procedure set ups, Time will be provided for question and answer including repeat demonstration of an injection set up.
Todd Stitik is a Professor of Physical Medicine and Rehabilitation. His primary clinical interests include musculoskeletal ultrasound,  osteoarthritis and image-guided injection procedures.
Wrist/Hand Region Ultrasound
The workshop will consist of lecture and video material from actual injections with
Videotaped examples of actual injection procedures
Hands-on small group scanning for diagnostic and simulated injection procedures
Dorsal wrist/hand: 1st dorsal compartment; 2nd- 6th dorsal compartments; distal & proximal intersection syndromes; 1st CMC, MCP, PIP, & DIP joints; radiocarpal & distal radioulnar joints; TFCC; scapholunate ligament; radial nerve block; dorsal ganglion cyst aspiration/fenestration
Volar wrist/hand: carpal tunnel procedures (corticosteroid injection, median nerve hydrodissection, carpal ligament fenestration); Guyon's canal hydrodissection; volar ganglion cyst aspiration/fenestration; trigger finger procedures (tendon sheath corticosteroid injection, A1 pulley fenestration)
Volar plate PRP
Fees
Below is all of the pricing information for the event.
Non-Member Trainee
$59.00
Paid Society of PM&R Member
- Physician
$99.00
Paid Society of PM&R Member
- Trainee
$49.00
*Note: All cancellation must be made in writing to km.marketing@konicaminolta.com. All cancellations made 48 hours prior to the event will receive a full refund